Lexus Racing Roars Into the 2020 IMSA Season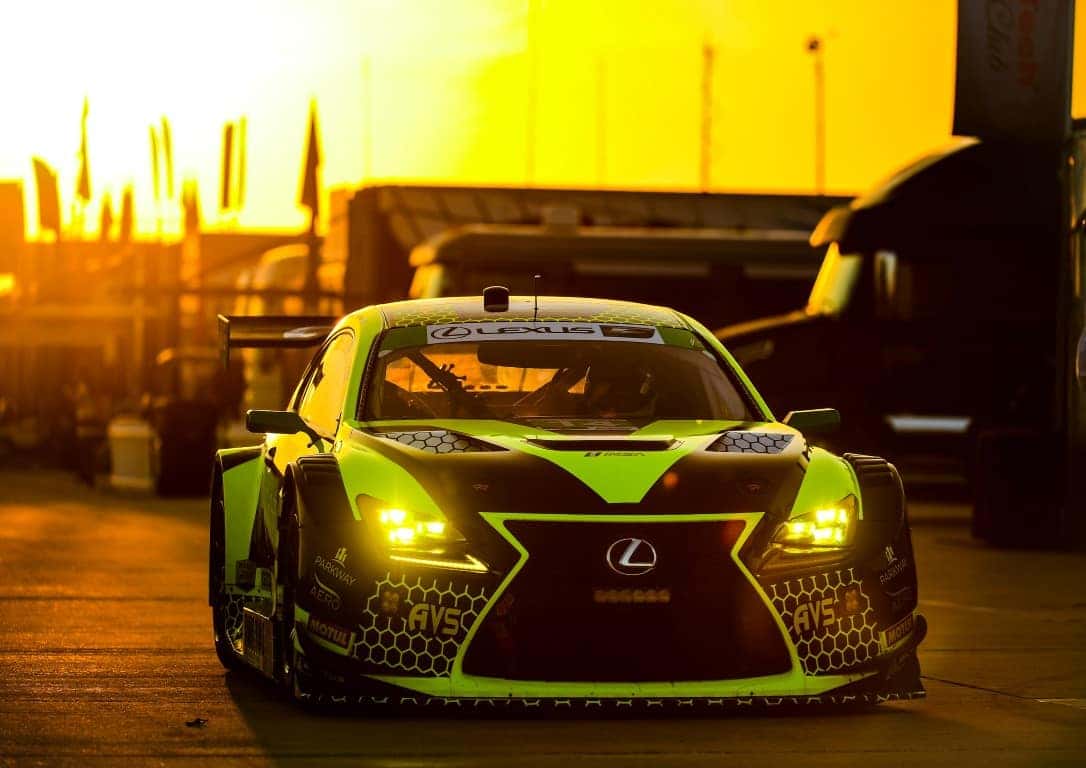 Did you hear the Roar?
IMSA's WeatherTech SportsCar Championship has returned to showcase the upcoming season at Daytona International Speedway. It all began with the Roar Before the Rolex 24 at Daytona, where fans witnessed the top teams ready to fight for their respective championships in this 51st season of sports car racing.
The AIM Vasser Sullivan team has returned to the GT Daytona battle with their two Lexus RC F GT3 racers. The number 12 RC F will be piloted by a team consisting of Townsend Bell, Jeff Segel, Frank Montecalvo, and Aaron Telitz. The number 14 car has Jack Hawksworth, Austin Cindric, Nick Cassidy, and Richard Heistand behind the wheel for the new season.
Montecalvo already grabbed some headlines as he was the fastest qualifier at the Roar in the GTD class. He turned in a lap of 1:46.754 at 120.046 MPH. The sessions at the Roar were supposed to create positions in each class ahead of the Rolex 24 at Daytona; there will be more qualifying heats coming up prior to the start of the actual season opener on Saturday, January 25.
The number 14 RC F GT3 will have a guest driver for the Rolex 24 – two-time NASCAR Monster Energy champion Kyle Busch. "Rowdy" ran some laps at the Roar and will be part of the team at the Rolex 24. The season opener usually showcase stars from other motorsport circuits, as it falls before their respective season openers.
Coverage of the Rolex 24 will be on NBC (KSNV 3), NBC Sports Network, the NBC Sports app, and on IMSA.tv. You can also stay up to date on all of the action by following @lexusracingusa on Facebook, Twitter and Instagram or visit www.lexus.com/motorsports.
If you feel like an IMSA racer, you can actually get your own "roar"-ing RC F at Lexus of Las Vegas. Test drive one to see how one can be your own personal race car. You might be ready enough to take on a few laps at Las Vegas Motor Speedway in your RC F.