Taking Flight: The 2021 LC 500 Convertible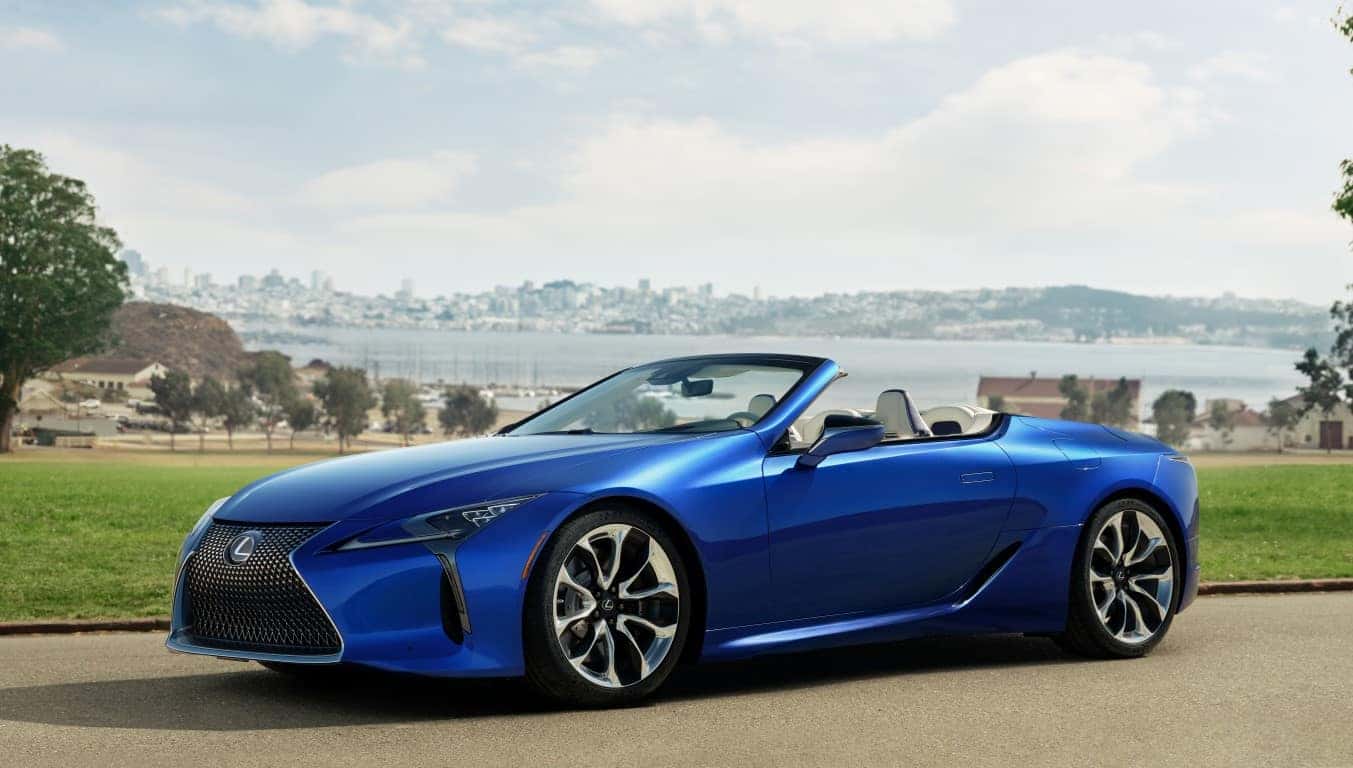 A concept provokes fantasy. When it becomes a reality, it will take flight.
Earlier this year, Lexus showed off its LC Convertible Concept at the North American International Auto Show in Detroit. The response was extraordinary. It won several design and show awards throughout this year.
We caught the fantasy. Now, it will take flight.
Several months later at the Los Angeles Auto Show, Lexus announced the production of the 2021 LC 500 Convertible.
The 2021 LC 500 Convertible blends uniquely Japanese aesthetics with the promise of sensory satisfaction that only a convertible can provide. A stunning design from every angle, the LC 500 Convertible stands as an aspirational halo vehicle for the entire Lexus lineup. To reinforce its forward-thinking design, the LC 500 Convertible uses exterior lighting that is both aesthetically beautiful and functionally innovative.
Unlike most convertibles, the LC 500 will feature a climate control system that is designed to adjust the temperature automatically, regardless of whether the top is raised or lowered. When it gets colder, neck heaters are designed to help keep the upper body warm. The Lexus Climate Concierge with Upper Body Heating automatically manages the air conditioner, seat heaters, neck heaters, and steering-wheel heater to ensure the cabin is at the ideal temperature even if the outside weather is not. In all, you are set to be comfortable no matter where you go.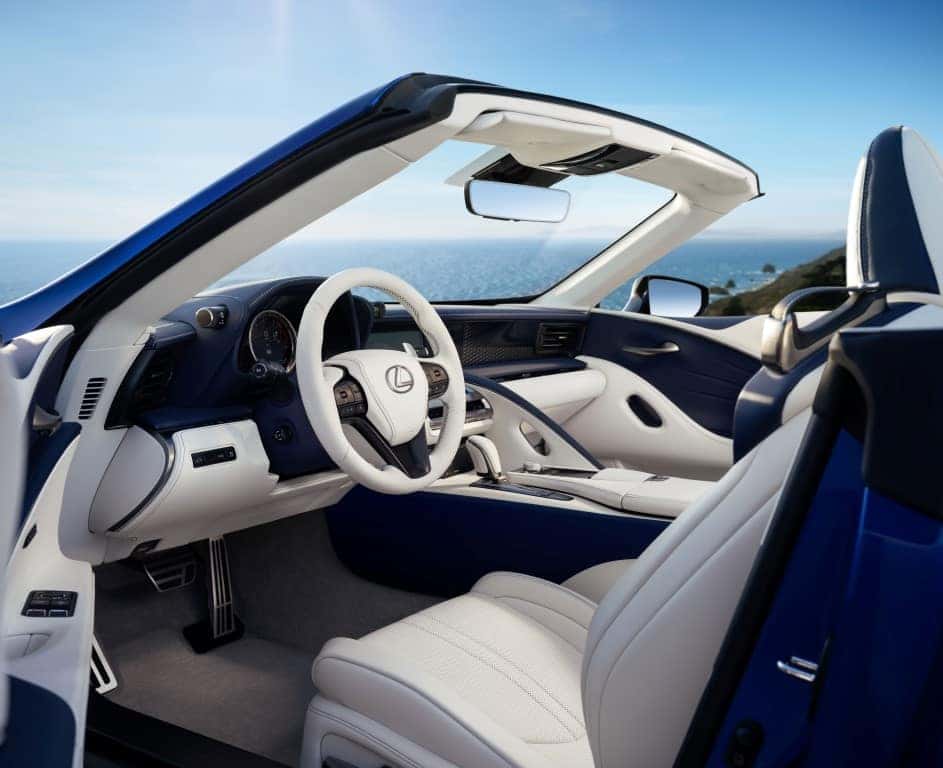 Another innovation in the LC 500 Convertible is a way to reduce wind noise by design. The unique shape of the beltline and rear molding suppresses the wind from entering into the cabin. A transparent polycarbonate wind deflector helps restrict unwanted air from entering the cabin during city and freeway driving so occupants can enjoy comfortably conversing with the top down. There is also an available windscreen that further reduces wind buffering at higher speeds. Active Noise Control (ANC) combines sound insulation and absorption techniques to help suppress unwanted harshness from entering the cabin.
The production model will be available with the 471-horsepower 5.0-liter V8. This powerplant befits the performance expected in the LC 500 coupe. Imagine that same performance with the top down cruising The Strip. Imagine a road trip in one, heading down to Los Angeles or up to Utah.
Lexus of Las Vegas invites you to become one of the first owners of the 2021 LC 500 Convertible. Please register your interest and we will assist you in your pursuit of taking flight towards experiencing the ultimate in amazing.