WHAT IS A TAKUMI? LEXUS RELEASES DOCUMENTARY EXPLORING THE 60,000 HOURS OF DEDICATION TO ACHIEVE HIGHEST HONOR OF CRAFTSMANSHIP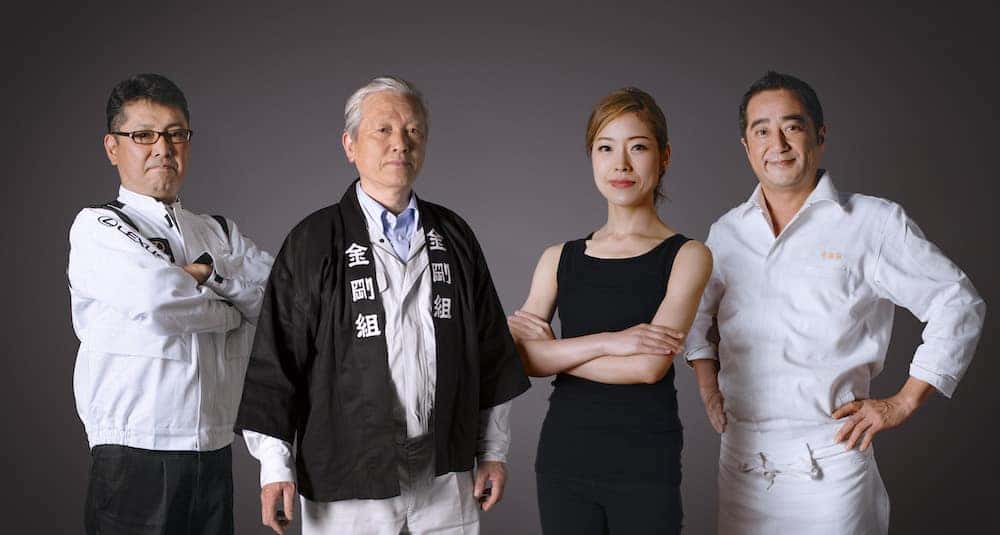 You probably have heard or seen the term "Takumi craftsmanship" in many Lexus ads and marketing materials. But what does that mean, exactly? Just a fancy Japanese word to insert into marketing?
Hardly.
Takumi is the highest level of artisan one can reach. In the West, it is generally considered that it takes 10,000 hours of study to reach the level of "expert" in a subject. But in Japan, you're not considered a master until you've spent 60,000 hours refining your skills in your craft. That's the equivalent of working eight hours a day, 250 days a year, for 30 years.
At a time in history where we have designed machines to act more precisely and quickly than people ever can, Lexus also recognizes the value of what only human hands can create. Which is why the company recently released a fascinating documentary entitled, Takumi: A 60,000-hour story on the survival of human craft.
This short, hour-long film raises awareness and appreciation of diverse Takumi in their respective arts and highlights four different Japanese artisans who are dedicating their lives to their crafts.
A carpenter who works for the oldest company in the world, which started building Buddhist temples in 578AD.
A fourth-generation Kaiseki chef, whose two-Michelin star restaurant was founded as an inn for pilgrims to stay when visiting the 12th-century temple on which the restaurant still resides.
A 37-year-old paper cutting artist, who has received the highly-coveted Kuwasawa Award for her contribution to the arts.
And finally, a Takumi at Lexus in charge of the final inspection line, whose razor-sharp senses can detect even the most minute flaw on a vehicle.
While providing a glimpse into each of their worlds, the film addresses some important questions. Will human craft disappear as artificial intelligence reaches beyond our limits? Or will it become more valuable than ever? Fortunately for Lexus, there is a balance.
"The concept of Takumi has physically and philosophically been at the core of the Lexus brand since it started 30 years ago," said Spiros Fotinos, head of Global Brand at Lexus International. "Our Takumi masters have over 60,000 hours (30+ working years) of experience developing their craft. To celebrate the brand's anniversary year, we wanted to capture the essence of Takumi, and their 60,000-hour journey, on film."
We highly encourage you to check out the 54-minute film at WWW.TAKUMI-CRAFT.COM or even an extended version, which includes a supercut of the 60,000 hours of each Takumi's skills. It is also available on Amazon Prime Video, Google Play, and iTunes. To learn more about Lexus Takumi masters, head over to DISCOVER LEXUS  for an in-depth interactive experience.
At Lexus of Las Vegas, we take pride in selling only the finest luxury vehicles built with the highest levels of technology and the most skilled human hands on earth. Stop in today to experience one for yourself.