2023 Lexus LC

When was the last time you looked at a vehicle and were left speechless? Well, now you can say it was the moment you laid your eyes on the 2023 Lexus LC, which is about as Las Vegas as it gets when it comes to luxury sports cars. It's sleek and stylish, offering design elements that even include carbon fiber components for a better performance.
The 2023 LC comes in three distinct styles: LC 500, LC 500h, and LC 500 Convertible. The base 500 has a starting MSRP of $94,600, and you'll feel where every penny of that price went to provide you with an unforgettable drive. The two-door structure and large, intimidating wheels almost make it feel like the kind of car you played with as a kid while one day hoping to be in the driver's seat.
---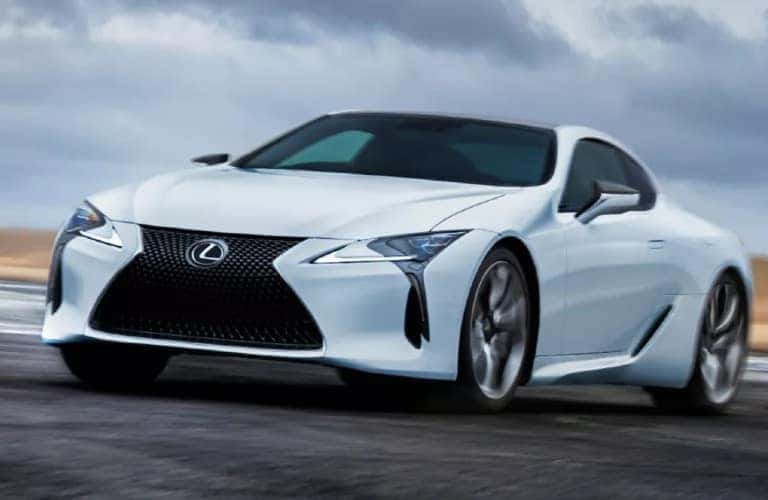 From concept to reality
Sleek performance is the name of the game with the 2023 Lexus LC. The base model and the convertible are equipped with a stunning V8 engine that pounds out a thrilling 471 horsepower and 398 lb-ft of torque. Even the 500h (hybrid) model boasts a powertrain that dishes out 354 horsepower. If you want speed, you can't go wrong, though the best of the three LC models in that regard is the base 500, which goes zero to 60 in just 4.4 seconds, with the 500h hitting it in 4.7 seconds and the convertible in 4.6. The top track speed of the base and convertible models was a remarkable 168 miles per hour. Performance? Oh yes, you've got it right here.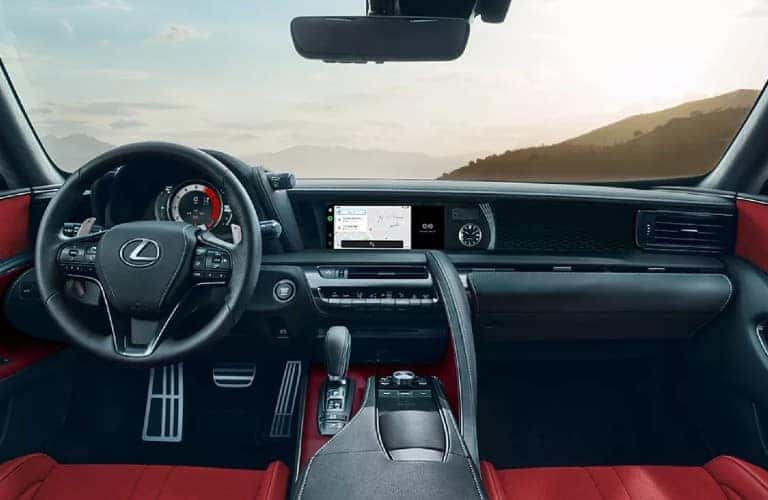 Technology
Part of the fun of a luxury sports car is getting a bunch of toys to play with while cruising (without distracting yourself, of course). With this model, Lexus promises the most advanced LC ever, and they deliver with flying colors. Do you frequently ask "Alexa" to cue up music or find an item for you on your wishlist? You can get Amazon Alexa functionality right here in the LC with the Lexus app. You can also enjoy Apple CarPlay® integration to use select apps while in the car. And how about an advanced climate system that can actually change based on your body temperature in real time? That's so cool it's almost scary!
Find the 2023 LC at Lexus of Las Vegas
Our friendly and knowledgeable staff is ready to welcome you to our lot to preview this stunning car, which you really have to see in person to get the full effect. Be the envy of your neighbors with the 2023 Lexus LC, and count on our skilled technicians to keep it in top performance when you bring it into our reliable and state-of-the-art service center for maintenance. We can't wait to see you!