The Lexus IS 300
For buyers who crave maximum power, there's the IS 350 in either rear-wheel drive or all-wheel drive powered by a 3.5-liter V6 that produces 311 hp and 280 lb.-ft. of peak torque. The rear-wheel drive model uses the same eight-speed Sport Direct Shift automatic transmission found in the IS 300 RWD, while the AWD version sends power through a six-speed automatic. If there's any question about the performance-minded nature of each vehicle, look no further than their 0-60 times, as the IS 350 RWD covers the ground in 5.6 seconds while the IS 350 AWD goes from 0-60 mph in 5.7 seconds.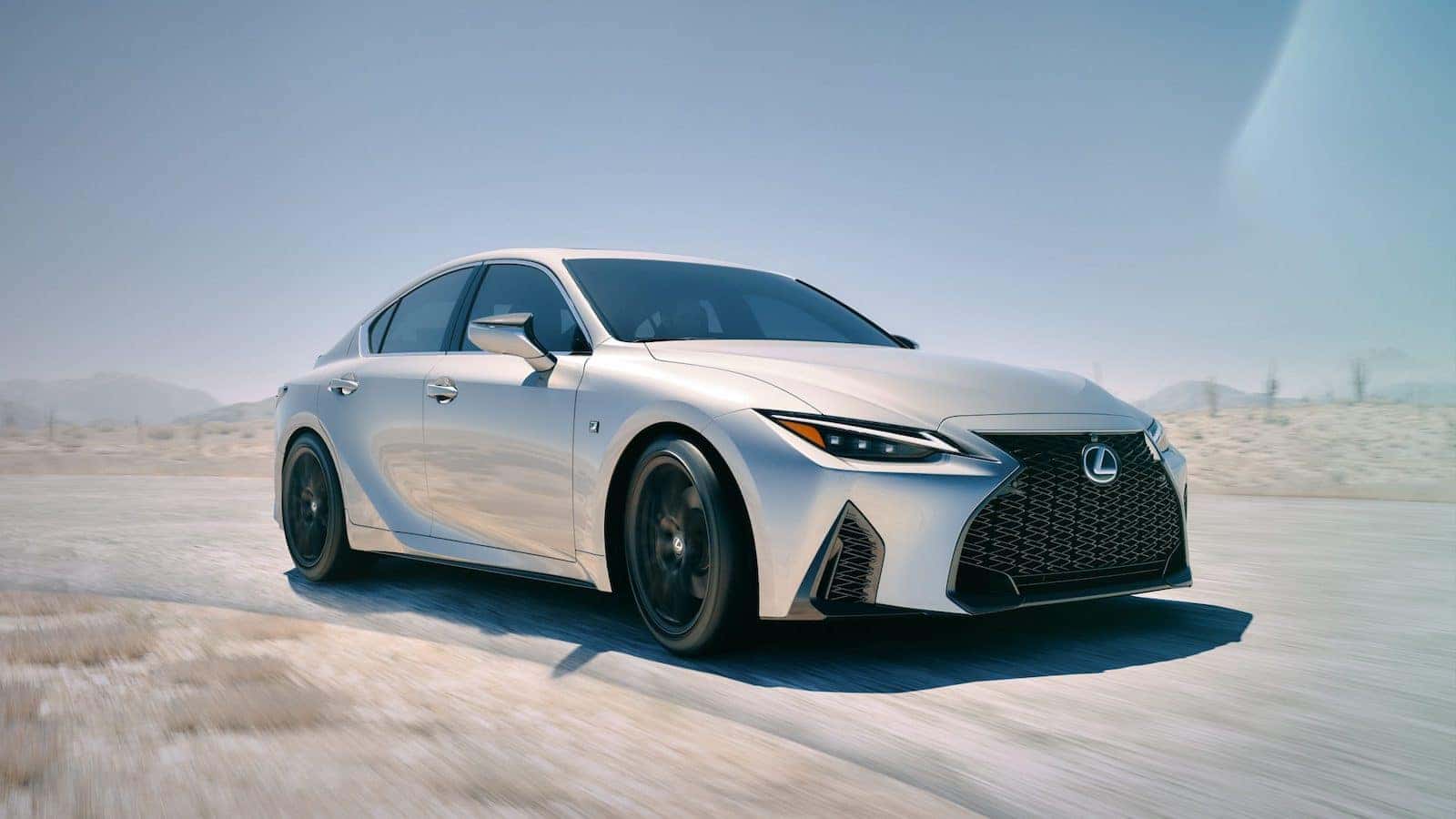 There are a lot of so-called premium sports sedans. Some say they are better than the other. However, had any of them ever topped a BMW 3-Series in a magazine comparison? Car and Driver did one where they determined that the best car in its class is the Lexus IS.
To be the best, it has to looks its best. The taut design incorporates four doors for access inside, a trunk to put the good in, condensed lighting units that pave the way day and night – including available twin projector LED headlamps – band a stance that is ready for action anytime.
Step inside a cabin made for four to five people. Seats range from supple aniline leather to sports seating with perforated leather.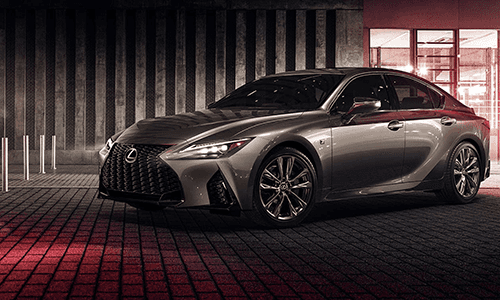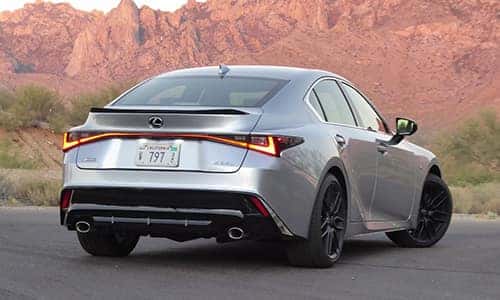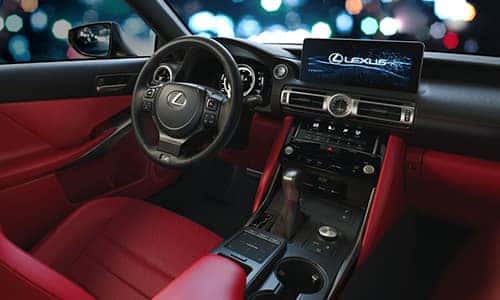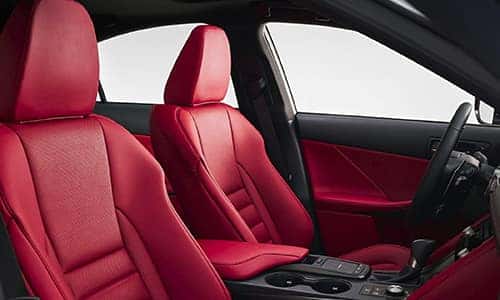 Features
A Lexus is built to be safe. Active safety features are designed to keep everyone safe. Features include a Pre-Collision System with Dynamic Radar Cruise Control, Lane Departure Alert, a Backup Camera, Intuitive Parking Assist, Blind Spot Monitor with Rear Cross-Traffic Alert and Smart Stop Technology. To further enhance these technologies, Lexus Enform Safety Connect is available to connect with Lexus if an issue arises with the IS. Enform may also be monitored through a smartphone with its own app.
The 2021 IS will be available in both rear- and all-wheel drive options, and there are three distinct powertrain options available depending upon the grade.
The rear-wheel drive IS 300 features a 2.0-liter, turbocharged and intercooled inline four-cylinder engine. The 2.0-liter engine is updated for 2021, featuring an adaptive transmission control that helps determine the most appropriate gear for each driving situation based on driver input to achieve linear response. Rated to deliver 241 horsepower, the stout four-cylinder also produces a solid 258 lb-ft of torque across a flat torque range from 1,650 rpm all the way up to 4,400 rpm. It's not only powerful, it's efficient, too.
For added traction in cold-weather climates, the IS 300 is also available with all-wheel drive. The IS 300 AWD is powered by a 3.5-liter V6 that delivers 260 hp and 236 lb.-ft. of torque to all four wheels through a six-speed automatic transmission. The electronically controlled all-wheel drive system is designed to help enhance traction and grip by automatically varying front-to-rear torque distribution.
To enhance the driving experience, a Drive Mode selector knob can switch the IS 300 and IS 350 from Eco to Sport, depending on the kind of driving being done. F Sport models get the Sport S+ setting, where engine, transmission, steering and suspension dampening are dialed in for a canyon-carving driving experience.
In the premium sports sedan world, to be the best means staying on top of the game. To do so, performance and design and a pulse-quickening driving dynamics are required to engage the driver through any situation – including that drive through our vast deserts. At Lexus, the IS has the goods to remain the best in its class. It is now time to drive one at Lexus today.