LEXUS EARNS BEST OVERALL BRAND, TOPS 4 CATEGORIES IN KBB 5-YEAR COST TO OWN AWARDS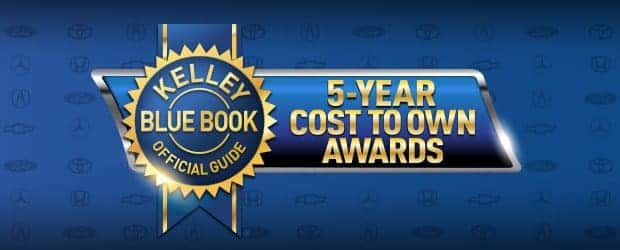 Recently we reported that Lexus once again TOPPED THE J.D. POWER MOST DEPENDABLE VEHICLE STUDY in 2019. Well, looks like Lexus needs to clear off some space in its mantle, because it has even more awards to add to its collection. On the heels of the J.D. Power study, Lexus just won the Kelly Blue Book (KBB) 5-Year Cost to Own Awards as BEST LUXURY BRAND.
Says KBB:
". . . while Lexus has established itself as a full-fledged member of the luxury segment, keep in mind that it has earned that reputation not just with luxury sedans, but also through innovation with one of the first midsize crossover SUVs — the RX. Lexus has an established record of offering vehicles that are desirable both new and used while delivering quality, reliability and low-cost operation across the board. This is particularly notable when it comes to fuel economy; few makers can boast as wide a range of hybrid versions of their standard production models as Lexus."
In addition to the distinction of Best Overall Brand, four other Lexus models topped their respective segments:
LEXUS UX – BEST LUXURY SUBCOMPACT SUV/CROSSOVER
LEXUS NX – BEST LUXURY COMPACT SUV/CROSSOVER
LEXUS RX – BEST LUXURY MID-SIZE SUV/CROSSOVER (2-ROW)
LEXUS GS – BEST LUXURY CAR
Kelly Blue Book (KBB) is widely regarded at the most trusted research company in vehicle valuation that is recognized by both consumer and the auto industry. Their annual KBB 5-Year Cost to Own Awards evaluate the total cost of vehicle ownership beyond monthly payments, and include fuel and insurance costs, maintenance, state fees, repairs, plus overall deprecation to give a full financial picture of vehicle ownership, which is a powerful tool for consumers.
Lexus of Las Vegas is proud to offer such consistently award-winning vehicles to our community. We encourage you to check out our online inventory and come on in for a test drive. You never know – you could be the newest owner of an award-winning Lexus!