The All New 2023 Lexus RX Features Power & Efficiency
The 2023 Lexus RX Continues Its Legacy of Quality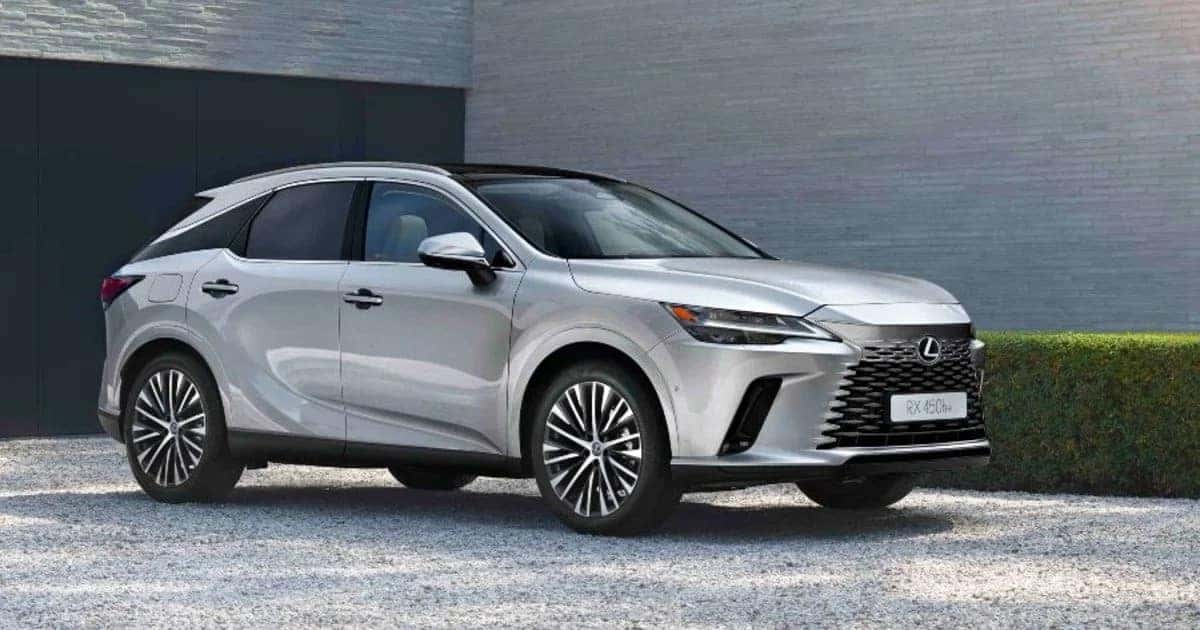 The all-new, fully redesigned 2023 Lexus RX will continue its legacy of performance and luxury as evidenced by the newly released details.  With all-new powertrains including three individual hybrid versions, the RX has made some major updates.
Four new optimized engines will be replacing the 3.5-liter V6 that was a standard in the previous RX model year. The base RX 350 model will be equipped with the 275-hp 2.4-liter turbocharged inline-four engine with available front-wheel-drive and all-wheel-drive systems and an expected 24 MPG fuel efficiency.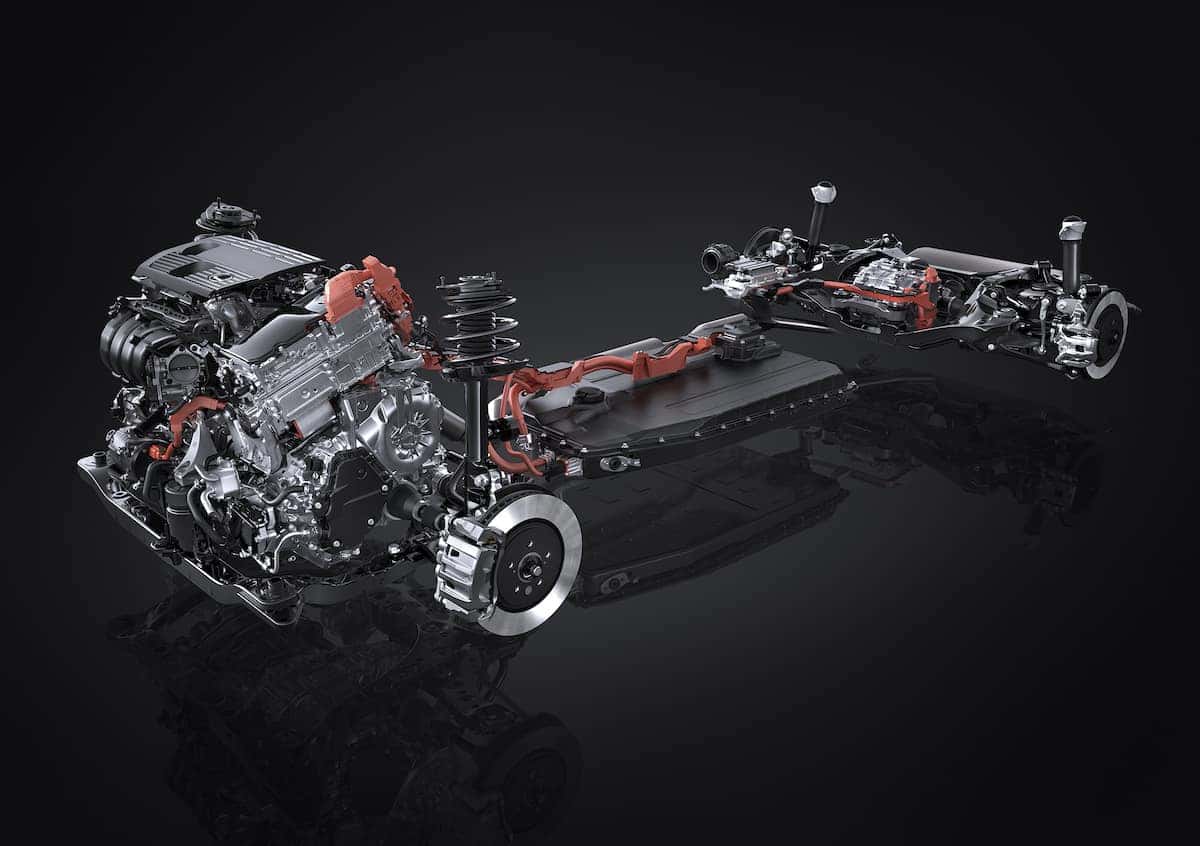 The hybrid RX 350h is getting a 2.5-liter hybrid powertrain with a combined rear electric motor and a 2.5-liter inline-four engine.  This next-tier model version has an expected 33 MPG.
The plug-in hybrid version, the RX 450h+, will also feature the 2.5-liter engine but will be combined with a front and rear motor and an 18.1 kWh lithium-ion battery.  Output can be expected to come into a similar range of the already announced 302-hp for the NX450h+ and an estimated range of 37 miles, but we will have to wait for the full announcement for confirmation on that.
All of the RX models are expected to have several trim models: Base, Premium, Premium +, Luxury, and F Sport Handling.
The RX 500h F Sport Performance has been announced as the top-range model and will have the most powerful setup of the entire RX lineup.  The 2.4-liter turbocharged engine adds two electric motors and can achieve 367 hp and 406 pound-feet of torque and still has an estimated 26 MPG.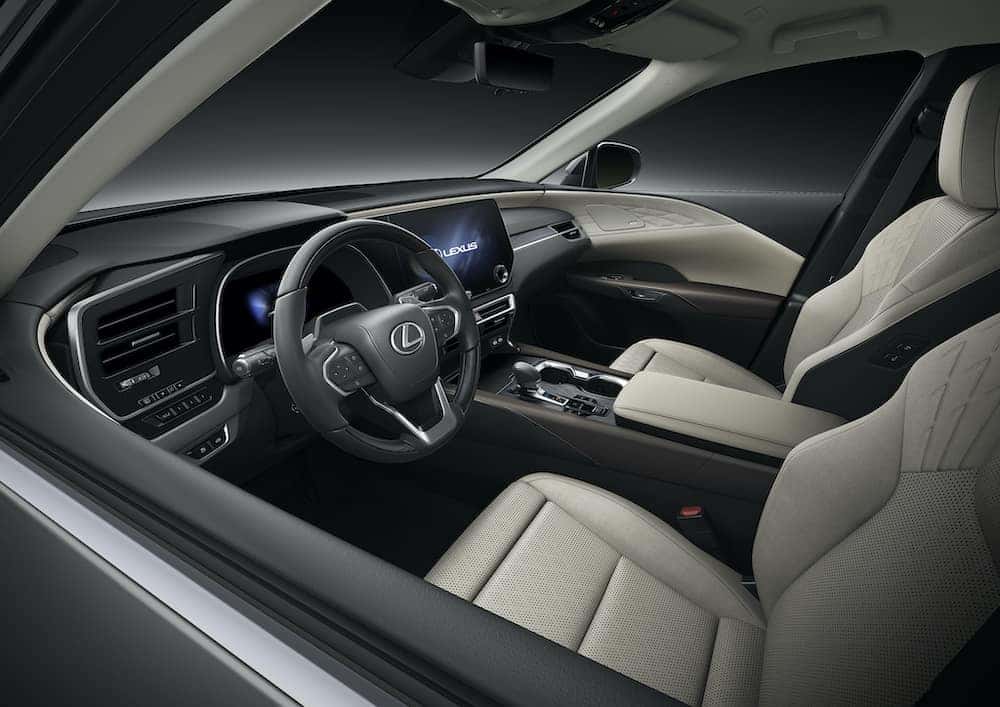 Interiors and Exteriors also get a major redesign.  The 2023 Lexus RX continues its standard luxury for the brand.  Inside, the design is centered around making it the most comfortable and distraction-free driving experience.  A 14-inch full HD touchscreen is the centerpiece of the premium infotainment system which also includes a 21- speaker Mark Levinson PurePlay premium audio system and an expected Android Auto and Apple CarPlay. A roomy cabin with seating for five passengers and front seats with perforated leather, heating and cooling, and memory settings.
Lexus is always innovating while continuing its culture of luxury and performance with the redesigned RX lineup.  Lexus customers can expect to see the all-new 2023 RX arriving at the end of the year.  Pricing is expected to start at $46,995* for the base model and will likely hit the $70,000* range for the top RX 500h F Sport Performance Model.  
Lexus of Vegas can't wait to share this all-new redesign with their customers.  Feel free to view our new and used inventory and contact us to schedule a test drive.  Our knowledgeable and certified technicians in our Service Department are always available to help make sure your Sedan, SUV, and Crossover are running at their best at all times.
*Prices subject to change based on availability and market adjustment.  Contact Lexus of Vegas for more details.