The 2021 Lexus LC: Evolving Excellence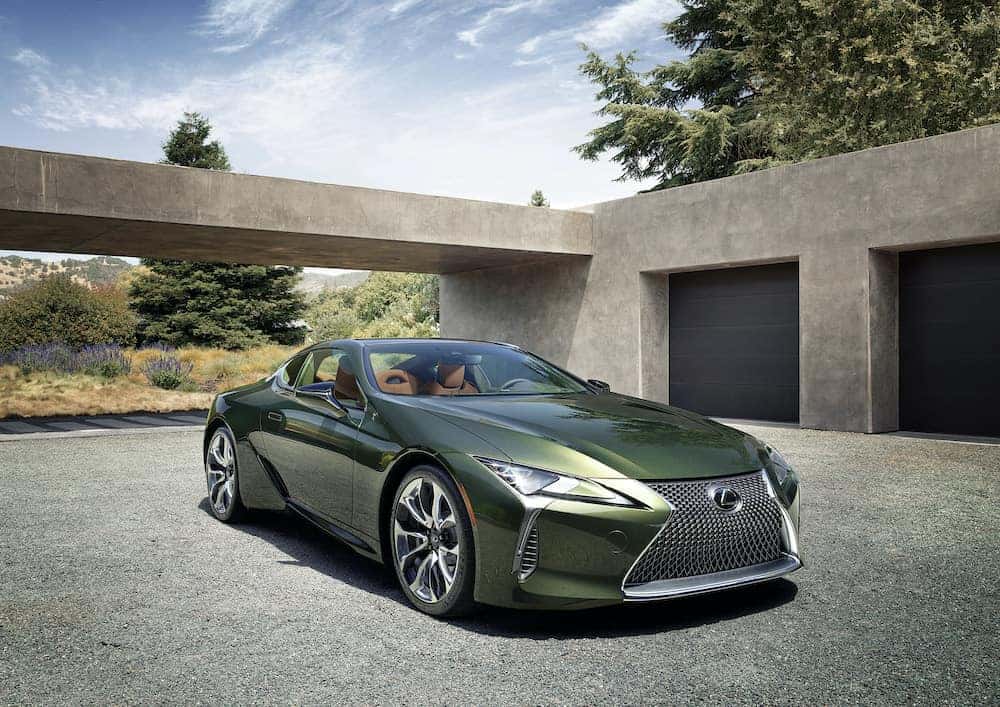 There is always room for the evolution of our finest vehicles.
The Lexus LC is our absolute finest offering. It is a great grand touring coupe made for the Las Vegas lifestyle. It is sleek, fast, and luxurious. What more can you ask for?
For 2021 you CAN ask for more. More refinement, more attention to detail, more style. The Lexus LC coupe and convertible will have a few changes to evolve our finest vehicle.
These changes start from the places that you do not see. For 2021, the unsprung weight of each model will be reduced by approximately 22 pounds. It will help make the LC even lighter on its feet.
The suspension system gets some reworking to provide a smoother and softer feeling. The electronic damper controls have been adjusted, while its rigidity is optimized. In the rear, the stabilizer rigidity is increased to improved front turn-in ability. All of this gets the added benefit of Active Cornering Assist, guiding the LC through the corners as it twists through the mountains of the southwest.
Both the LC 500 and LC 500h get improvements in transmission timing and logic. These are designed towards smoother operation in shifting.
While we added Apple CarPlay to the LC this year, connectivity will now expand to include Android Auto. You will be able to use your Android device and its Google services through the 2021 LC's infotainment system. The luxurious Rioja Red leather interior will be replaced with the brighter Flare Red. While sportier, it is still luxurious inside the LC. The Bespoke White Leather interior will not be offered for 2021.
The LC's 20-inch forged alloy wheel gets a nice refresh with a new Dark Graphite finish. These revised wheels will go great with these two new exterior colors for 2021: Cadmium Orange and Nori Green peal. The latter was introduced on the LC 500 Inspiration Series.
Expect to see the evolved 2021 LC 500 and 500h at Lexus of Las Vegas later this year. Contact us if you are interested in a 2020 or 2021 LC.