Test your off-road driving skills in a new Lexus GX with Blackberry Mountain and the new Lexus Off-Road Adventure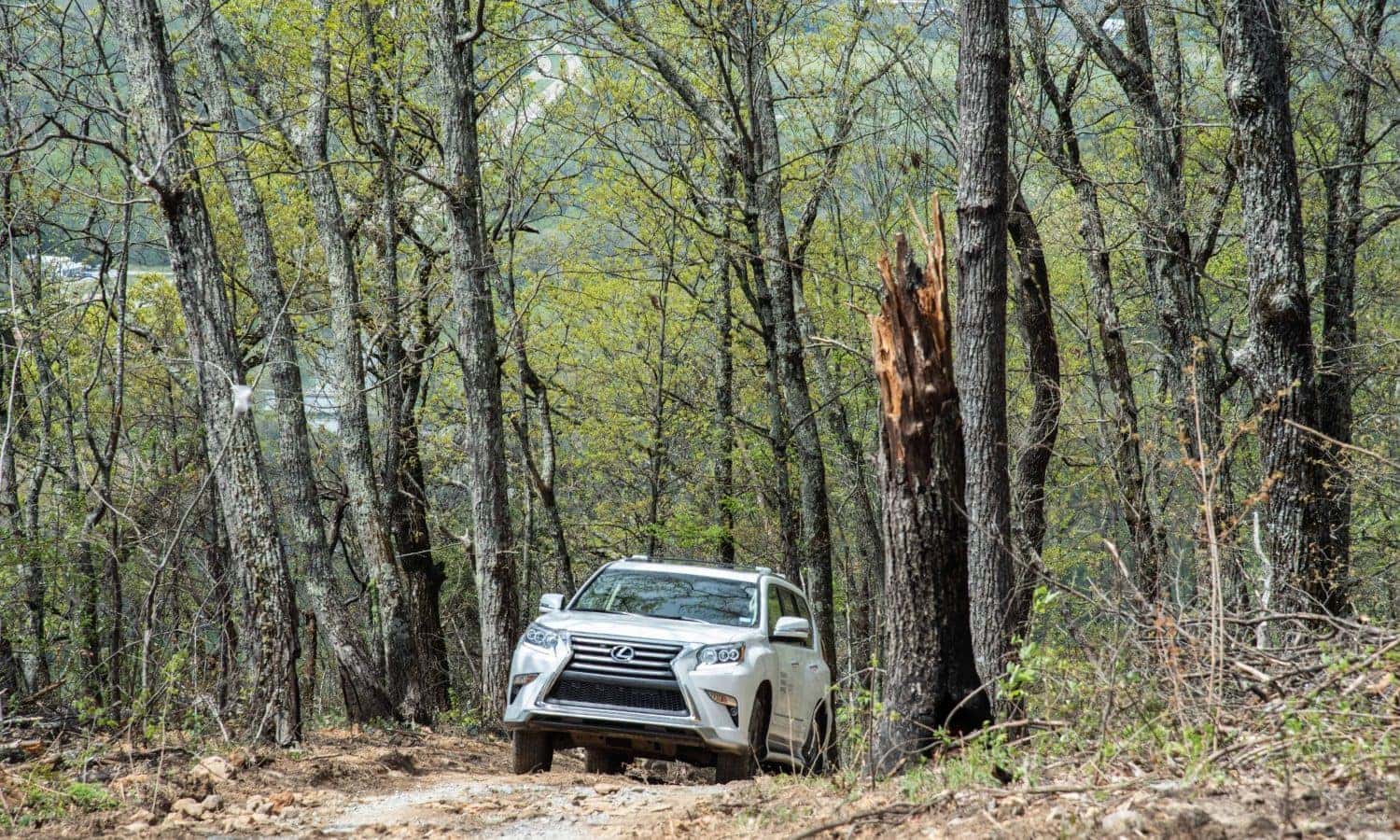 There are many benefits to being a Lexus owner besides owning one of the most exquisite vehicles on the road. Aside from our top-notch roadside assistance, warranty, service and maintenance, did you know that Lexus has special partnership programs with restaurants, wineries, retail partners, and even hotels?
The newest addition to the Lexus Hotel Partner Program is Blackberry Mountain, the sister resort to Blackberry Farm, which has been a part of the program for many years. Within Blackberry Mountain's 5,200 acres of protected land in the Great Smoky Mountains of Tennessee is a custom-designed driving course for Lexus enthusiasts to hone their off-road driving skills. Aptly named the Lexus Off-Road Adventure, drivers are able to test the limits of the latest Lexus GX while experiencing the beauty of Mother Nature at her best.
With a personal Blackberry Mountain Adventure Guide, drivers have the opportunity to navigate six different off-road challenges — Rock Crawl, Side Tilt, Hill Climb and Descent, Balance Beams, Log Crawl and Axle Twist. Throughout the Lexus Off-Road Adventure, guests will be able to experience firsthand the many innovative technology systems of the Lexus GX while taking in the stunning views of the Tennessee Valley and Smoky Mountains.
"Lexus and Blackberry Mountain are a terrific fit as we're both passionate about delivering amazing experiences for our guests," said Lisa Materazzo, vice president of Lexus marketing. "Our GX 460 has off-road capabilities that few luxury SUVs can match, and there's no better way to experience them than a drive on this rugged and scenic trail."
In addition to the Lexus Off-Road Adventure, Blackberry Mountain offers a courtesy fleet of the latest Lexus vehicles as part of the Hotel Partner Program. As at Blackberry Farm, Lexus vehicles are available for a complimentary two-hour test-drive for all guests of the resort. Think of it as the ultimate immersive Lexus test drive experience.
Blackberry Mountain offers guests modern-day luxuries in an adventurous retreat while surrounded by unencumbered nature. It offers outdoor and wellness actives such as aerial yoga, mountain biking, hiking, trail running and forest bathing, while also balancing indoor spa treatments and other relaxing activities. Located seven miles from Blackberry Farm and about 30 minutes from Knoxville's Tyson Airport, Blackberry Mountain is the perfect getaway to Experience Amazing. For more information or to make a reservation, visit www.blackberrymountain.com.
The Lexus Off-Road Adventure at Blackberry Mountain is only the latest in the many benefits that come with being a Lexus owner. Stop into Lexus of Las Vegas to take a drive in any of our Lexus models and Experience Amazing for yourself, and take the first step in enjoying the perks of being a Lexus owner. We look forward to meeting you!