Roy Hollinger, Long-Time Veteran of Lexus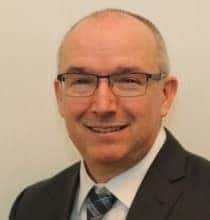 Roy Hollinger, Master Certified Parts Director
Roy was born in Reno but went to high school in Ely, Nevada, which he describes as a place of natural beauty offering great hunting and fishing. After high school, he attended trade school in Las Vegas to learn about computers, back in the days when Commodore computers were cutting edge technology.
While attending school he worked as a part-time parts runner at Nissan on West Sahara. He did well in that position and eventually got promoted to assistant manager of the parts department.
Nissan was sold in 1999 so he joined Lexus in 2000 which at the time was at the old Rancho Drive location under a different ownership, later moving in 2002 to the current location on West Sahara.
While all of these moves and changes were going on Roy continued in the parts department and rose up to his current position as Master Certified Parts Director, where he currently manages both Lexus of Las Vegas and Lexus of Henderson.
Roy is married and is proud of his two grown-up daughters, one a doctor of physical therapy and the other a veterinary tech.
He is a huge Golden Knights fan, but also enjoys road bicycling on occasion. Food-wise he likes anything Asian.
Roy has a wry sense of humor and jokes about currently being in the witness protection program. (I guess we're not supposed to tell anybody…)
If he has a superpower it is that he enjoys working with numbers on spreadsheets; one might say that he has a blackbelt in excel.
We talked about two things that he looks for in a new hire: chemistry (ability to fit into the group culture) and a positive attitude. He will turn away a candidate with otherwise perfect technical credentials and experience if chemistry and attitude are missing.
One last thing that most people don't know about Roy: he can ride a unicycle (and so can his daughters).