Podiums for Lexus Motorsports in Charlotte, Petit Le Mans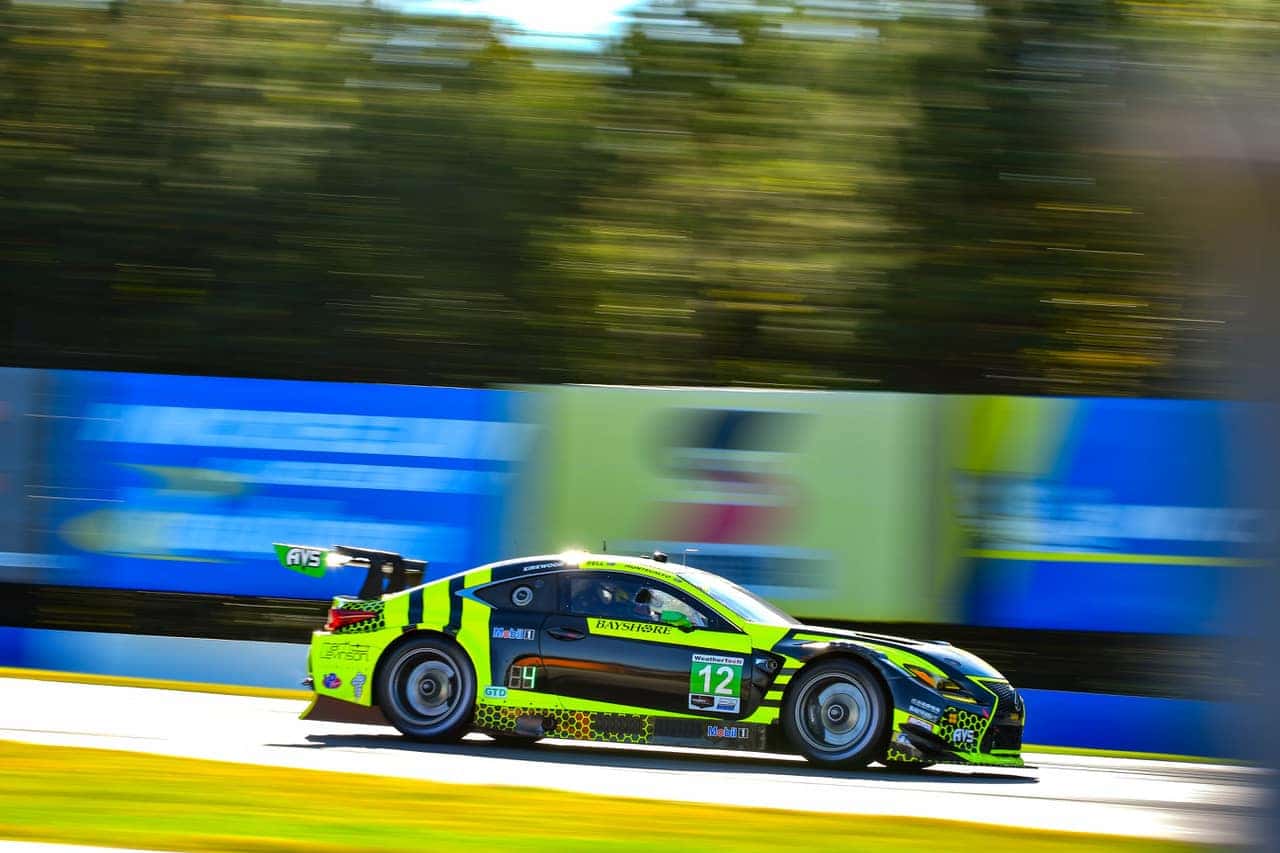 A huge win at Mid-Ohio got the AIM Vasser Sullivan Lexus Motorsports team back on track and motivated for the next race. The team knew that Charlotte Motor Speedway's ROVAL course would be a challenge for our duo of Lexus RC F GT3s.
Then, the rain showed up. It delayed the Motul 100% Synthetic Grand Prix by an hour into full darkness. The lights at Charlotte helped, but the rain kept on creating more challenges for our team.
In the end, the number 14 Lexus RC F GT3 of Aaron Telitz, Michael DeQuesada, and Jack Hawksworth finished fourth in the GTD class. Frank Montecalvo, Kyle Kirkwood, and Townsend Bell finished eighth in the number 12 RCF GT3.
With the wet ROVAL behind them, it was back to Road Atlanta for the Motul Petit LeMans. This ten hour endurance race presented a greater challenge for the RC F GT3s as the goal is not just to finish, but to make a move on the GTD class in what has been a tight battle for constructor's and driver's titles.
This was not going to be a petit job for the AIM Vasser Sullivan teams.
But, leave it to Kirkwood to set up the number 12 RC F GT3 for a fantastic finish with Bell at the wheel. The result is a class podium finish – and the first time the number 12 finished ahead of the number 14 car. The Telitz/DeQuesada/Hawksworth car finished tenth in class.
Now that Charlotte and Petit LeMans are in the books, there's two more races to go.
Next stop for the AIM Vasser Sullivan Lexus Motorsports team will be at WeatherTech Raceway Laguna Seca for the Monterey Sports Car Championship. You can catch the race on IMSA TV and TrackPass on NBC Sports Gold, Sunday November 1 at 1:00 PM PT. This is the only West Coast race on the IMSA schedule. Sadly, there are no tickets available for this race.
However, you can follow all of the racing action by connecting with Lexus Racing on Facebook, Instagram and Twitter and using #LexusRCF GT3, #LexusPerformance and #LexusRacing hashtags.
If you want to fulfill your racing fantasy, check out our inventory of RC F models at Lexus of Las Vegas. Contact us when you're ready to own your own podium in one.