New Lexus UX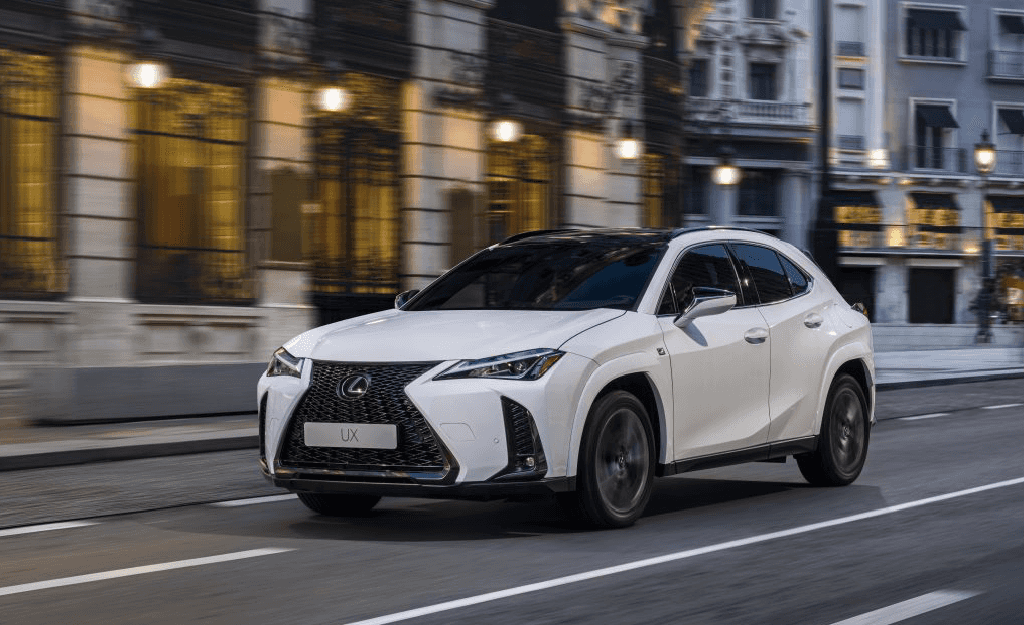 As our efforts turn toward an eco-friendlier lifestyle, car manufacturers are following our lead. Many automakers have a goal to revamp their lineups with more offerings and Lexus is at the head of the pack. The new 2023 Lexus UX will be newly offered as a hybrid only model. At Lexus of Las Vegas, we will keep you posted on all the details regarding this upcoming model.
Outside the Vehicle
In alignment with the Lexus reputation for fine quality and attractiveness, the 2023 Lexus UX has every element you have come to expect from their vehicles. It begins with the front grille with an extraordinary hourglass design and angular headlights. The side panels of the Lexus UX are sculpture chiseled, while the alluring solid piece tail lamp design with the Lexus logo placed center stage. 
Performance 
Experience the newest update of the 2023 Lexus UX of a solely hybrid drivetrain. Equipped with a standard 2.0L 4-cylinder engine, two electric motors, and a nickel-metal hybrid battery, and a package that promises up to 181 horsepower. To increase your luxury drive, small tweaks to the chassis and suspension were made, while the EPA-estimated thirty-nine miles per gallon combined range ensures your ability to drive even further, no matter your destination.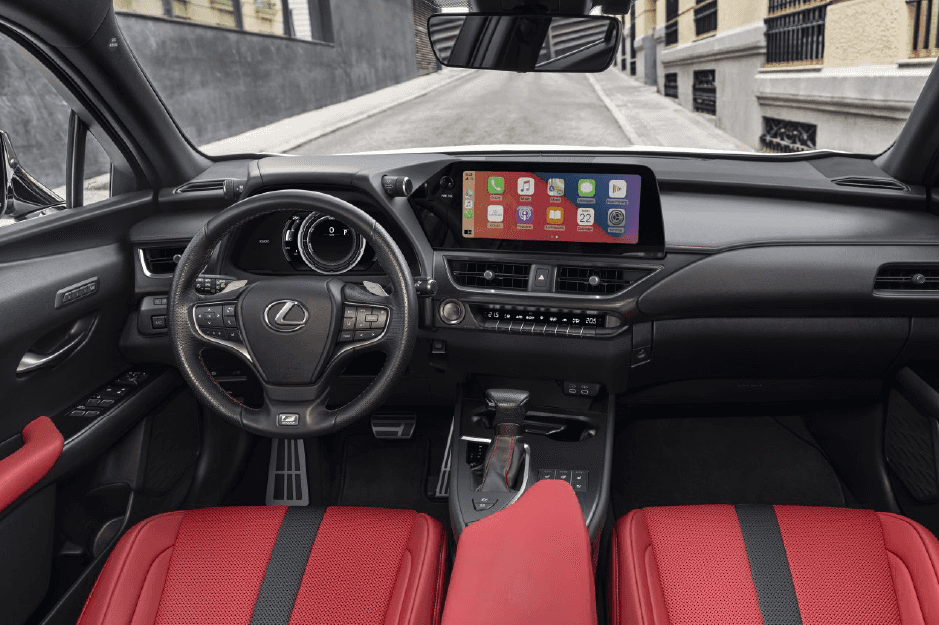 Interior Features
The 2023 Lexus UX exuberates quality. From the lavish and luxurious stitching of the upholstery to the materials chosen for the finishing touches, all you have come to expect with the Lexus name. In addition, your new crossover SUV provides a plethora of ample space in a compact package, close to eighty-five cubic feet of passenger volume and seventeen cubic feet of cargo volume. 
Technology and Safety
In a quest to stay up to date with technology, the 2023 Lexus UX comes with all the latest and greatest in vehicular technology. Standard provisions of a touchscreen infotainment system, four USB ports, and Apple CarPlay and Android Auto will keep you connected. Available upgrades include a massive 12.3-inch screen, premium 8-speaker audio system, and wireless charging station. 
Safety is always a concern when you are shopping for your latest vehicle and the 2023 Lexus UX has a full suite of driver assistance features. Included in the package are such features as automated emergency braking with pedestrian detection, lane departure warning, lane keeping assist and the Lexus Safety System +2.5 comes standard on all models.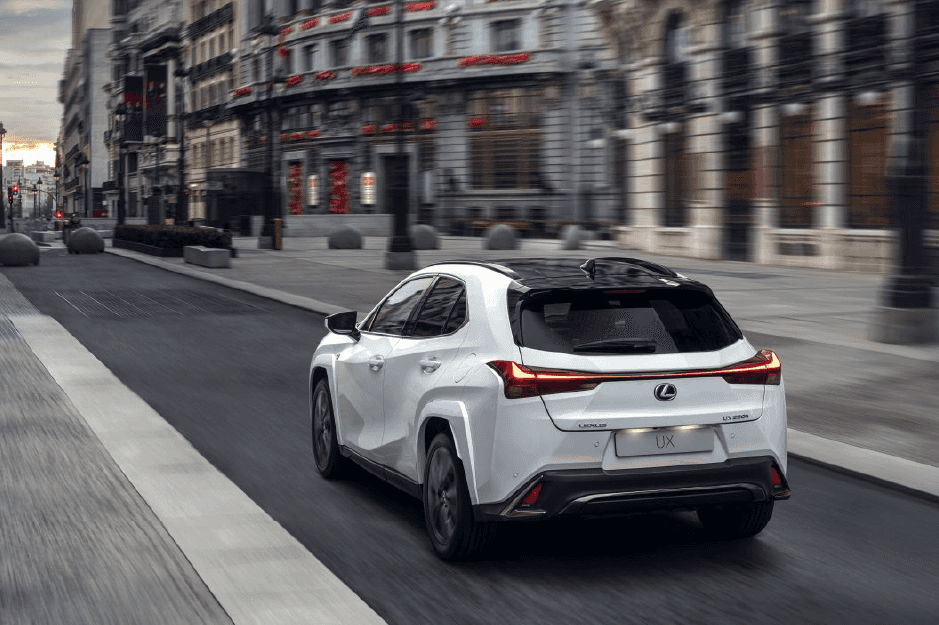 Trims Available
With a starting price around $37,000, the 2023 Lexus UX will be made available in three different trim levels: the UX250h, UX250h F Sport, and the UX250h Luxury.   
Call Us Today
For more information about the upcoming 2023 Lexus UX, contact us today. At Lexus of Las Vegas, we want you to have all the available information as soon as we have it.