Lexus releases limited edition 2020 LC 500 Inspiration Series featuring unique color palette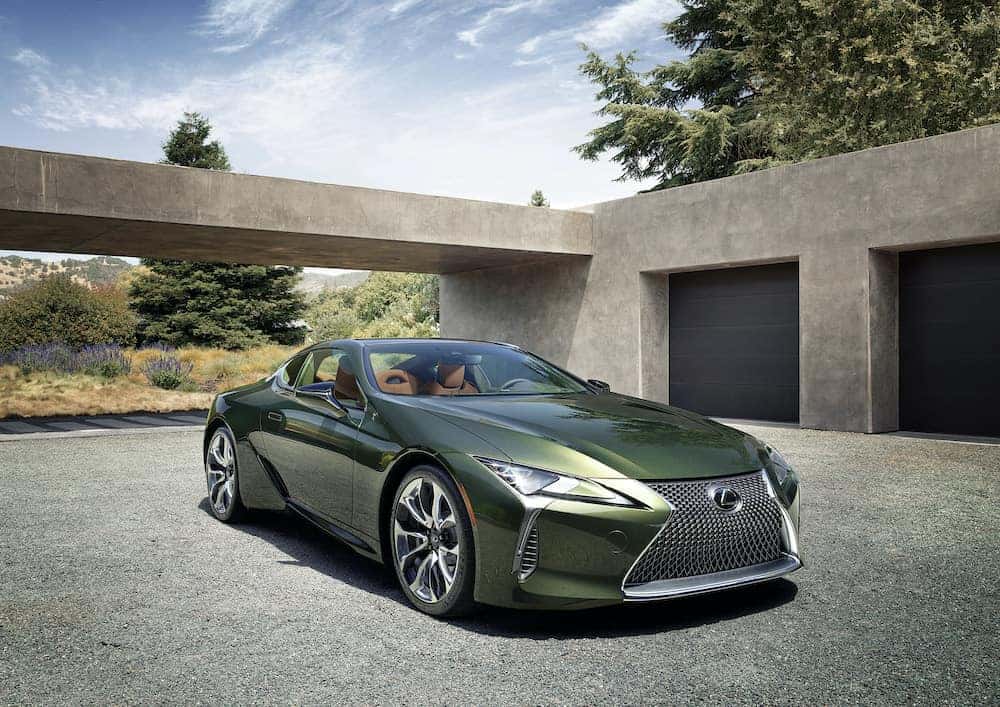 Since three years ago, the
Lexus LC 500
has set a completely new bar in sophistication when it comes to personal luxury coupes. As if it couldn't get any sexier, now for 2020 Lexus dials it up another notch and introduces the limited-edition Inspiration Series. 
Without compromising any of the LC 500's remarkable performance, technology, or style that makes it, well — what it is — the Inspiration Series blends its sleek lines with a classic color palette around a Nori Green Pearl paint that exudes elegance as it draws in the eye and complements every angle of the LC's unique design. Topping off the outer presentation is a set of 21 -inch, two-tone wheels that elevates the LC's style profile to another level.
But the beauty of this LC Inspiration Series goes way beyond skin deep. The two-tone color scheme of the interior accentuates the exceptional design and craftsmanship found in every LC, using an exclusive Bespoke Saddle Tan color for the aniline leather that encases the 10-way power adjustable seats. This is the softest, highest-grade leather available in the Lexus lineup, and this series-unique color is paired with a slightly darker shade of Alcantara
®
trim on the door panels that adds a soft, inviting feel to the cabin.
To complement the tan, dark Black Amber leather trim decks out the dashboard, steering wheel, center console, and doors. The sophistication of detail in the LC Inspiration Series can be seen and felt down to the precision of every last brown stitch.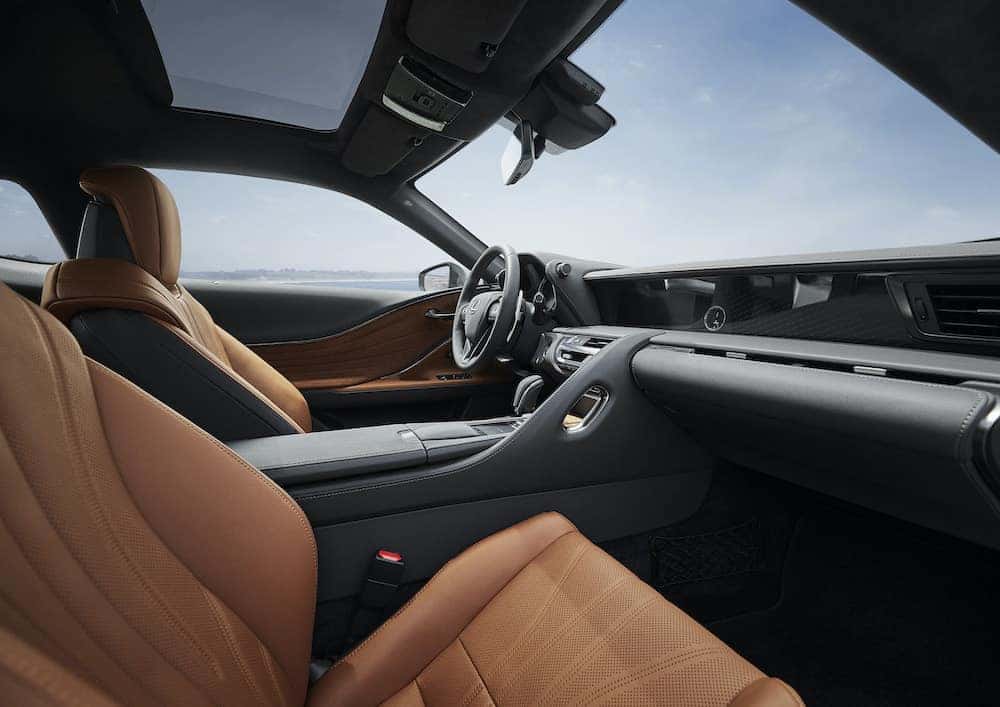 The finishing touch for each 2020 LC 500 Inspiration Series is a custom sill plate that marks the limited-edition nature of each car. Drawing from the geometric shapes found in the rear brake lights, the laser cut plates function as a subtle reminder of this car's rarity every time you open the door. 
How rare is the 2020 LC 500 Inspiration Series? The United States is limited to just 100 of these beauties. While pricing has yet to be announced, if you're interested in this exclusive edition,
contact us at Lexus of Las Vegas
and we'll see what we can do about acquiring one for you to see in person and take a drive. Don't hesitate — only 100 units means they'll go fast — faster than the
LC 500
itself.