Lexus Racing Starts West Coast Swing On The Corkscrew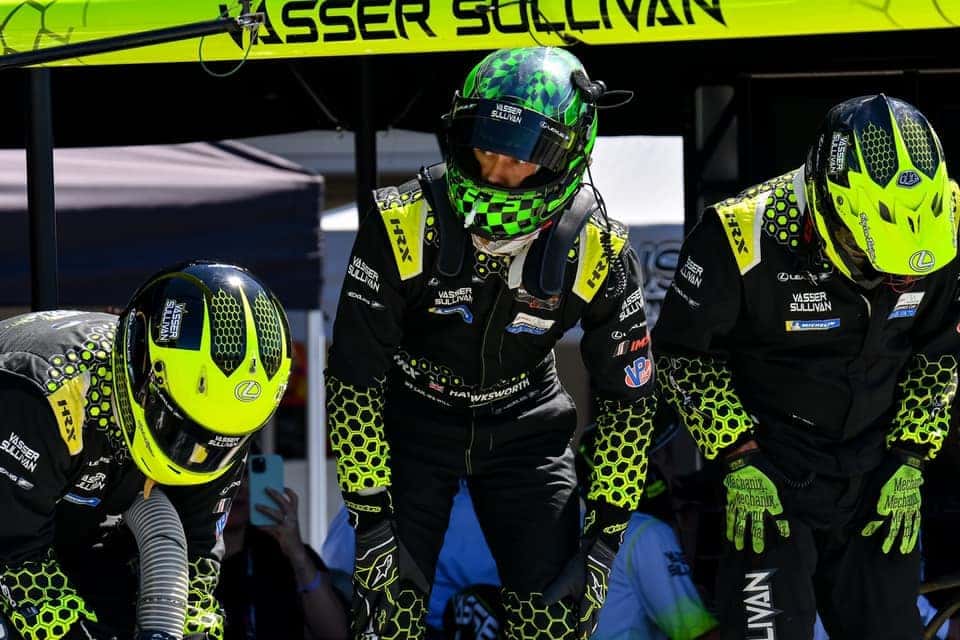 Lexus Racing California Update
The Vasser Sullivan Lexus Racing team headed west to California for the first of two races in the Golden State. Laguna Seca serves up elevation changes, magnificent turns, and the gravity-defying Corkscrew.
Laguna Seca also challenges the Vasser Sullivan RC F GT3s to be on its game.
The number 14 RC F GT3 of Adam Telitz and Jack Hawksworth, along with Frankie Montecalvo and Zach Veach in the number 12 car, was set for a grueling run in the hills above Monterey.
The results were not what the team had aimed for, as Telitz and Hawksworth finished sixth in the GTD class, a lap down from the winning car. However, the number 14 car did record the second-fastest lap in the class at 1:25.578.
Montecalvo and Veach's number 12 car finished tenth a lap behind the number 14 car. Both cars finished in running order.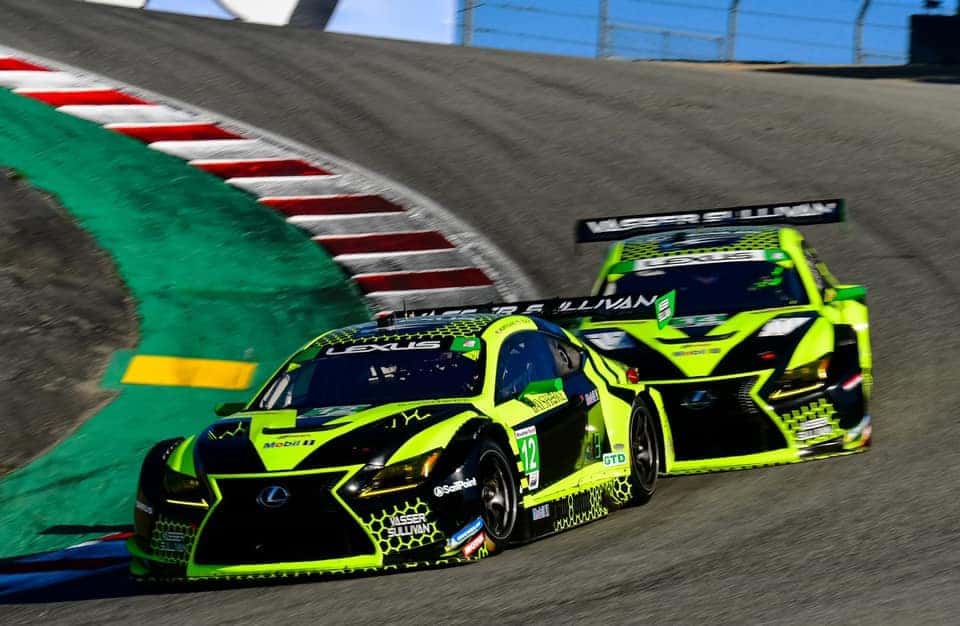 The next stop for the Vasser Sullivan Lexus Motorsports team will be just four-and-a-half hours away from us – the Grand Prix of Long Beach!
Racing will return to the streets around the Long Beach Convention Center and overlooking the Pacific Ocean on Saturday, September 25.  Tickets are still on sale, starting from $68 for SuperSaturday General Admission – our race day! Parking starts from $20. Get your tickets online here and don't forget to read about the COVID-19 guidelines in Long Beach.
Can't make it across the state line? You can also catch the race from the comfort of your home or on a mobile device by tuning into the NBC Sports Network at 2:00 PM PT on September 25.
You can follow all of the racing action by connecting with Lexus Racing on Facebook, Instagram, and Twitter and using #LexusRCF GT3, #LexusPerformance, and #LexusRacing hashtags.
If you want to fulfill your racing fantasy, order your RC F from Lexus of Las Vegas. Contact us to see if you're ready to race – or cruise – in one.