The Lexus LS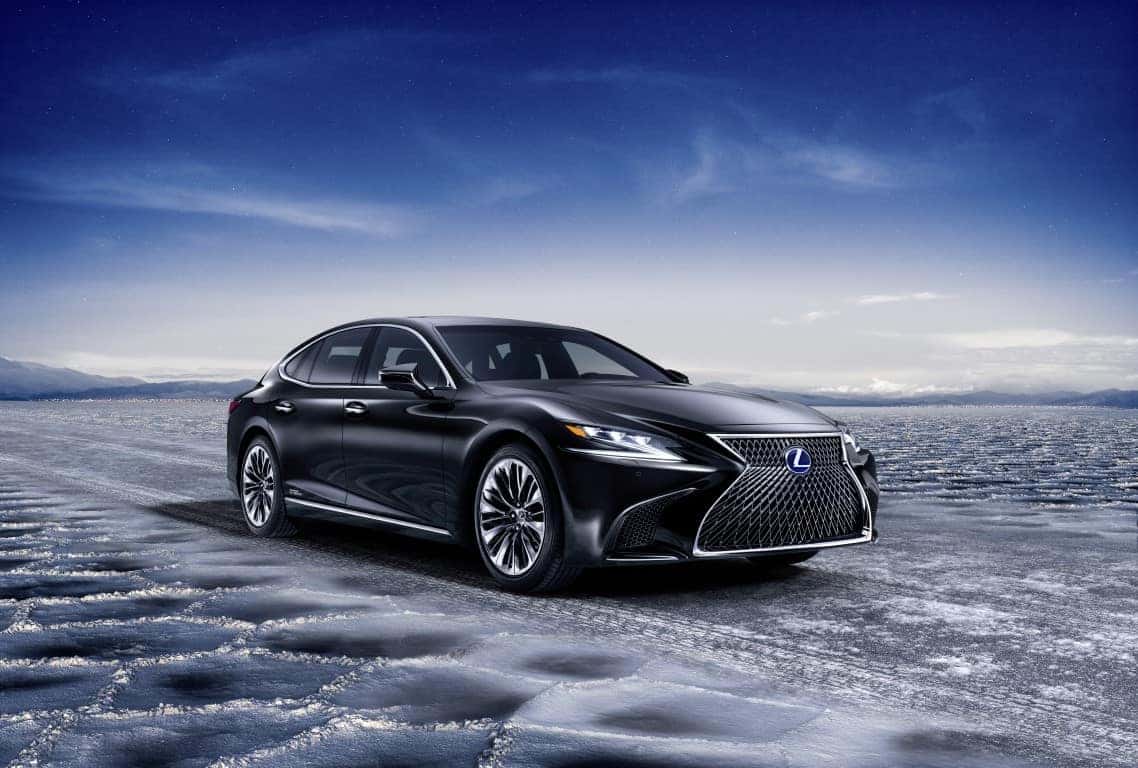 The Lexus LS is the latest generation of one of the most respectable luxury sedans in the world. Our original flagship sedan offers exquisite luxury, high performance, a choice of a hybrid driveline and a driving experience that remains peerless.
Exterior Design
Up front, the LS is identified with the signature spindle grille. A signature that is luxuriously crafted onto a body that is elegant and stylish. Four big doors open to a cabin that is made for entry and exit from a cavernous interior. The LS now has a more fashionable silhouette – one with six windows on the side, a first in its history! Lighting is enhanced with LED daytime running lights and automatic projector beams.
The Flagship Experience Inside
Step inside a newly reimagined cabin designed to carry five adults in absolute luxury. Each seat is comfortably upholstered in beautiful leather. The dashboard is crafted with accents that are coordinated with the color of the upholstery, including several available wood trims.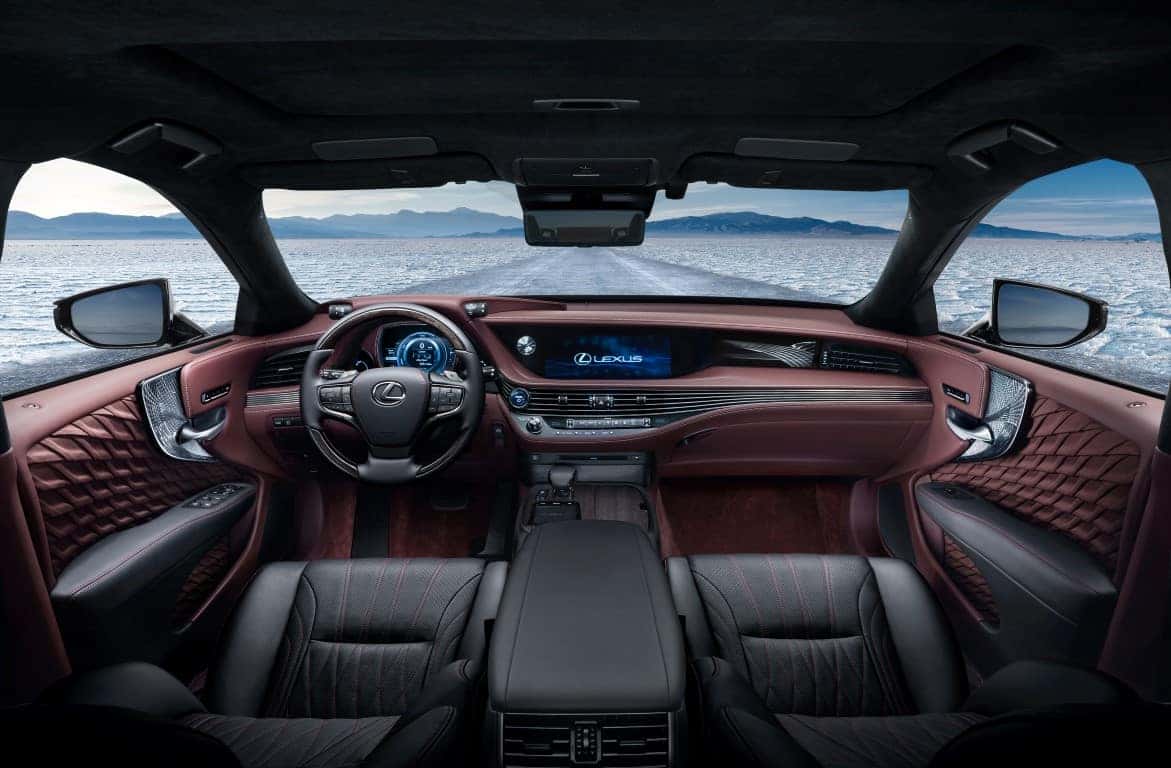 Instrumentation is straightforward with a customizable information screen for trip and vehicle readouts. An available 12.3-inch display is a hub for audio functions, a navigation system, and the connection to Lexus Enform for directions and the use of smartphone apps.
The LS can be equipped with an Executive Seating Package, giving rear seat passengers the ultimate experience similar to a private jet. The back seat experience can also be customizable from the center armrest. Trunk space is beyond generous in the LS, with 16.95 cubic feet available for the best road trip ever planned.
Twin Turbos or a Multistage Hybrid – Your Choice!
You have two choices in power. The LS 500 offers an all-new, first-ever 3.5-Liter Twin-Turbocharged V6 engine with 416 horsepower, which gets up to 30 MPG on the highway while turning in a 0-60MPH sprint in 4.6 seconds. The LS 500 comes with a new direct shift ten-speed automatic transmission and a choice of rear or all-wheel drive.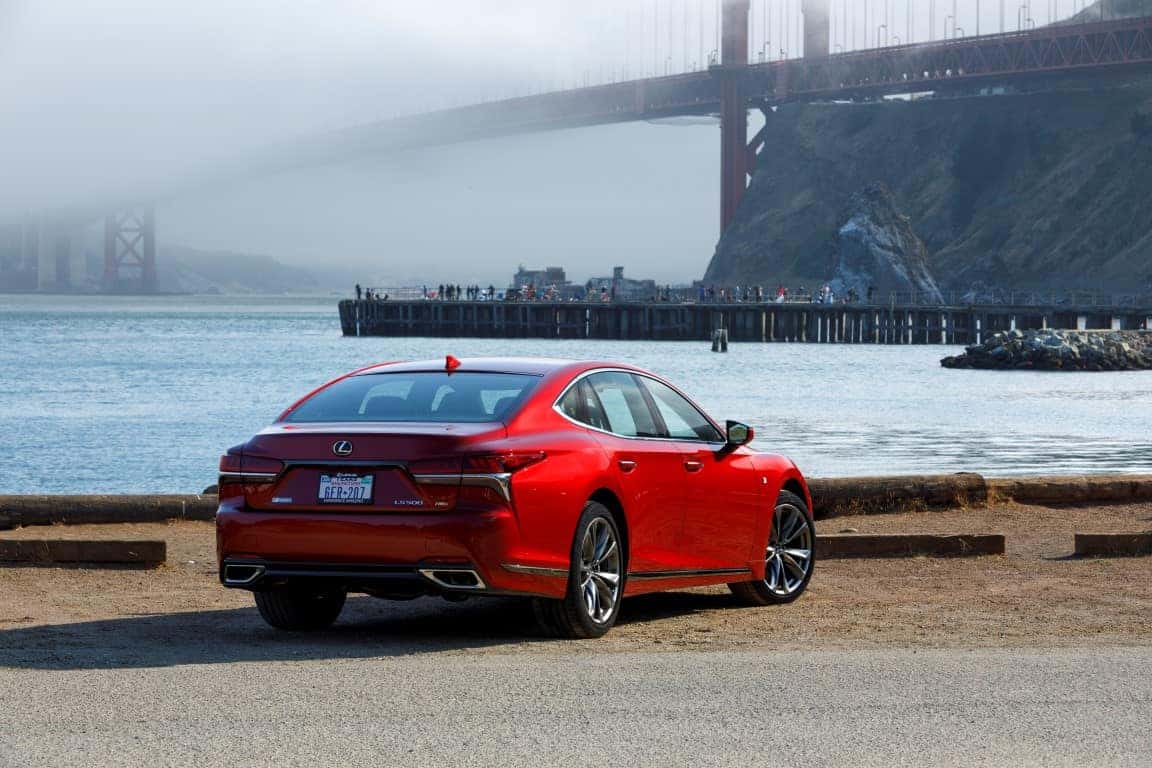 The LS is also available in a hybrid version – the LS 500h. It starts with a 3.5-liter Atkinson-Cycle V6 connected to the new Lexus Multistage Hybrid system. The system has two electric motors, connected to a 10-speed automatic transmission in a series with an electronic continuously variable transmission – a parallel system designed explicitly for hybrid drivelines. Overall, the system puts out 354 total system horsepower, while achieving a 0-60 MPG time of 4.7 seconds.
To enhance the driving experience, a drive mode selector knob can switch the LS 500 from Eco to Sport, depending on the kind of driving being done.
An EV mode is available on the LS 500h for driving in low speeds, using only battery power. In the LS 500 F Sport, a Sport S+ mode is possible to enhance steering feel and suspension dampening for a better on-the-road feel through the canyons.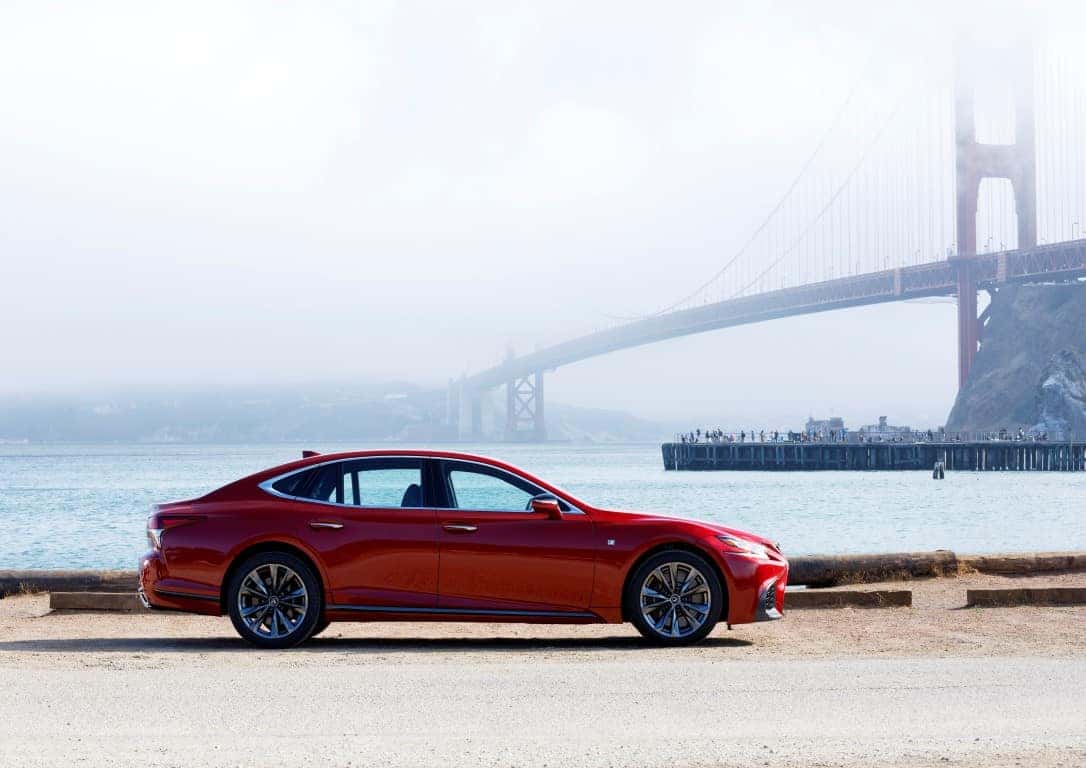 Designed to be Safe. Designed to be Excellent.
Active safety features are designed to keep everyone safe. Features include a Pre-Collision System with Dynamic Radar Cruise Control, Lane Departure Alert, a Backup Camera, Intuitive Parking Assist, Blind Spot Monitor with Rear Cross-Traffic Alert and Smart Stop Technology.
To further enhance these technologies, Lexus Enform Safety Connect is available to connect with Lexus if an issue arises with the LS. Enform can also be monitored through a smartphone with its own app.
The LS is Luxury At Its Finest Form
Pricing for the LS 500 starts at $75,450. The LS 500h Hybrid starts from $79,960. Comprehensive packages, including the LS 500 F Sport, are available with each model with a level of equipment to turn an LS into an individual's delight.
Luxury is measured by its most elegant form. Since 1989, it has been the Lexus LS. It continues today with our LS lineup. Visit Lexus of Las Vegas Vegas to experience what has become one of the most beautiful cars in the world.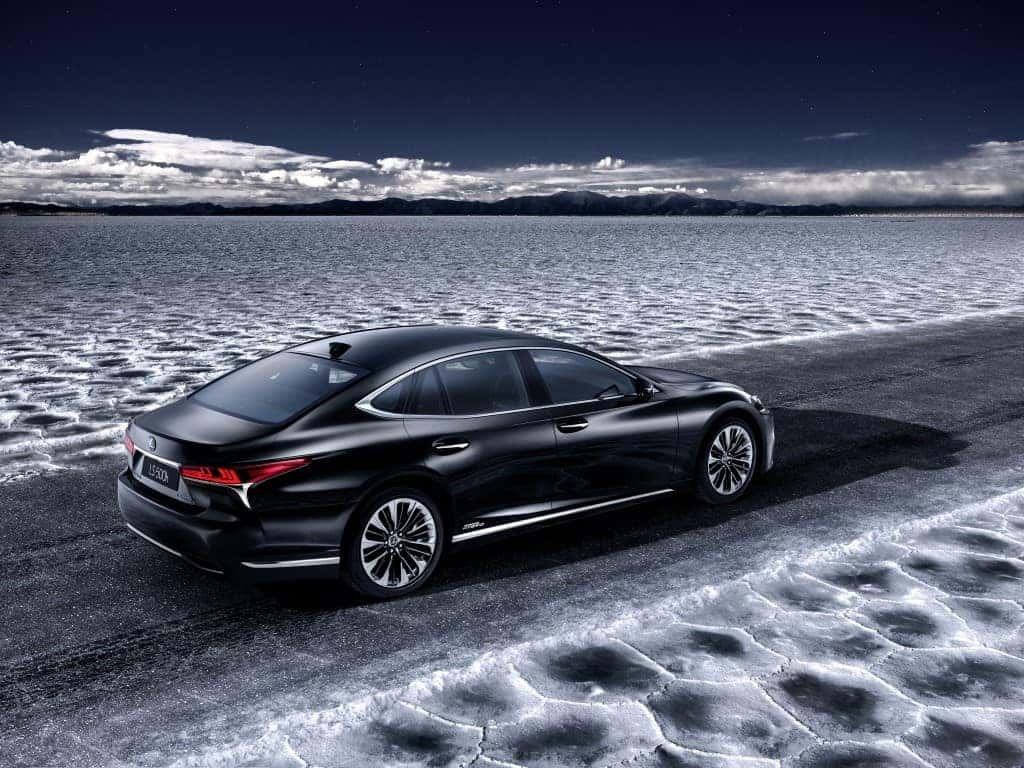 The 2021 Lexus LS
LS 500
MSRP from $76,000 for RWD (AWD from $79,250)
Built on the platform of the high-performance LC coupe, the LS 500 features our first-ever twin-turbocharged engine and offers meticulous craftsmanship like three premium wood-trim designs so unique they can take up to four months and 32 steps to complete.
LS 500 F Sport
MSRP from $79,600 for RWD (AWD from $82,850)
Featuring an F SPORT front fascia and mesh grille, LFA-inspired gauges, bolstered sport seats, aluminum pedals, and our most advanced vehicle dynamic control system, the LS F SPORT offers a design as exhilarating as its performance.
2020 LS 500h (2021 model coming in the Spring of 2021)
MSRP from $79,600 for RWD (AWD from $83,180)
Pairing a potent engine with two powerful electric motors and a self-charging lightweight lithium-ion battery, this is the highest performance LS Hybrid yet. Delivering instant torque and the direct, mechanical feel of a 10-speed automatic transmission, it is operative at the peak of luxury.