The Lexus IS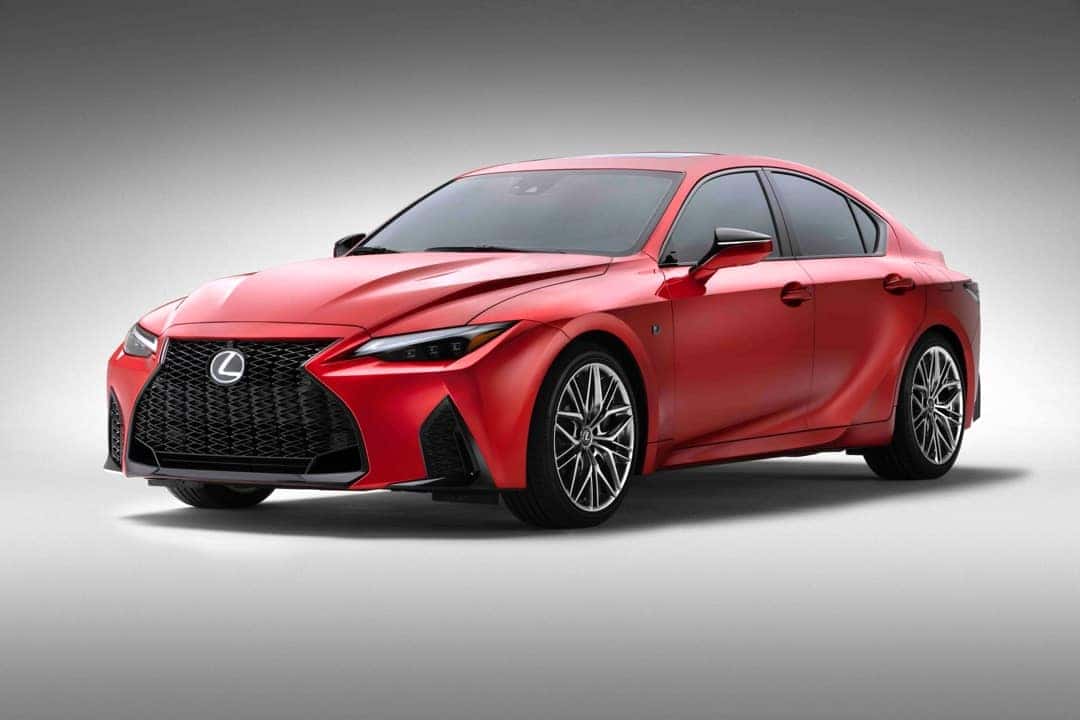 When it comes to sports sedans, you will hear its name.
You know what it has accomplished. The first car to wear the F Performance badge. The car that has challenged the BMW 3-Series – and won. The car that has put Lexus on the radar of many enthusiasts worldwide.
That car is the Lexus IS.
Envision something beyond your imagination. Holding true to its roots, while taking it to the next level. The level-up includes better performance, design, and driver engagement.
To Be The Best, It Has To Look The Best
The IS begins with its signature spindle grille. This is the new face of Lexus, luxuriously crafted onto a body that is sporty, elegant, and, above all, stylish. The taut design incorporates four doors for access inside, a trunk size that fits your worldly goods, condensed daytime/nighttime lighting (including available twin projector LED headlamps), and is ready for action anytime.
Step inside a cabin made for up to five people. Seats range from supple Aniline leather to sport seating with perforated leather. Selecting the IS 350 F Sport raises the bar in sport sedan comfort and is driver focus with a heavily-bolstered seat design and accents befitting a genuine sports machine.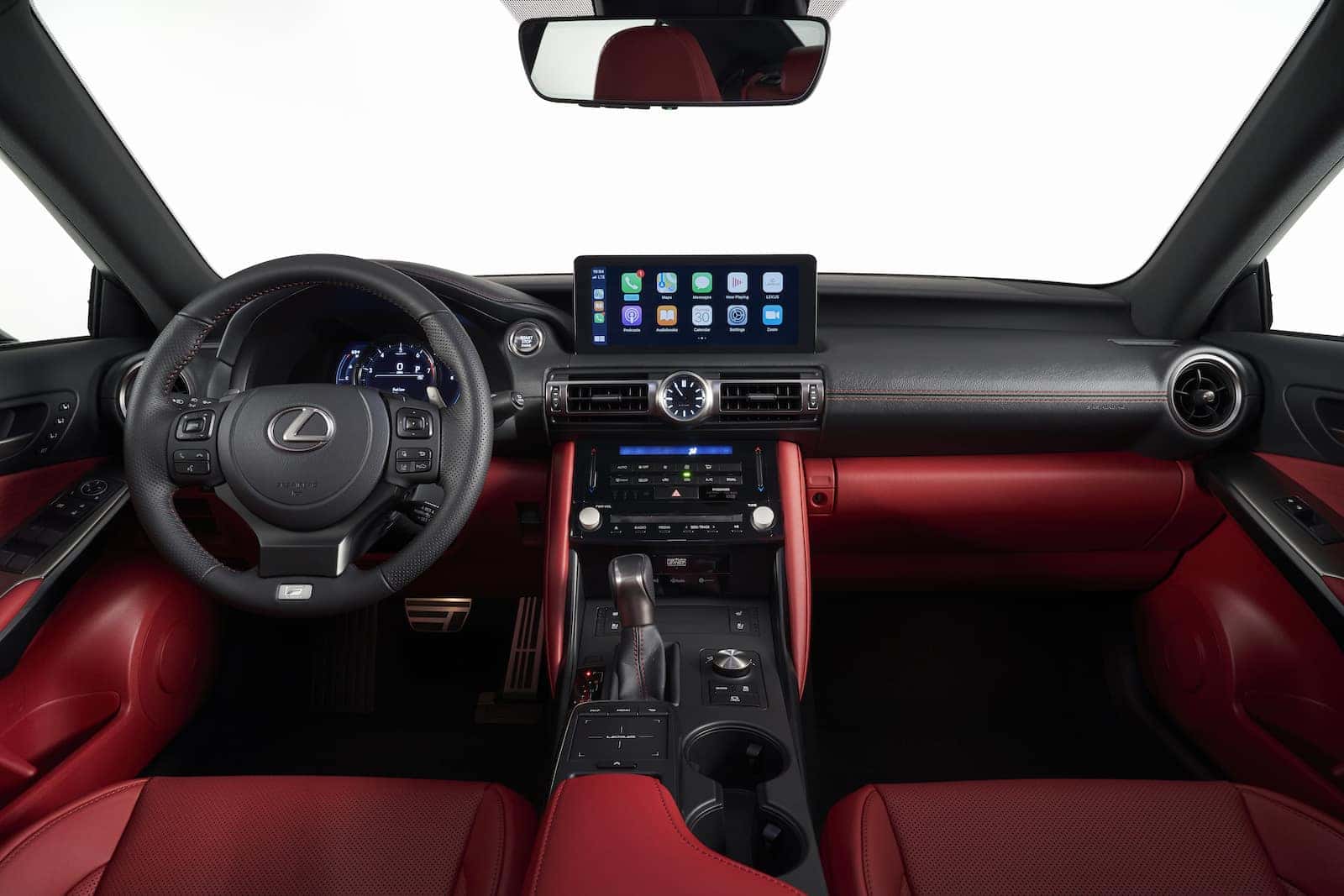 The dashboard is crafted with accents that are coordinated with the color of the upholstery for the Lexus IS 300 Sport and IS 350. Instrumentation is straightforward with a customizable information screen for trip and vehicle readouts.
Choosing the F Sport will get an LFA-inspired TFT instrument cluster that is designed to quicken the pulse by looking at it. An available touchpad-controlled screen is a hub for audio functions, a navigation system, and connectivity with both Apple CarPlay and Android Auto through an available 10.3-inch screen mounted closer to you.
It IS All About Performance
It is the Lexus IS you always dreamed of. Conceived from a brand new Shimoyama proving ground in Japan's Aichi Prefecture. More than a car, the new 2022 IS sets the tone for a new approach to driver engagement and vehicle dynamics called the Lexus Driving Signature. This will serve as a reference for all future Lexus vehicles.
Initially, the Lexus IS offered three engines:
241-horsepower 2.0-liter turbocharged four-cylinder engine with rear-wheel-drive for the IS 300 RWD
260-horsepower 3.5-liter V6 with all-wheel-drive for the IS 300 AWD
311-horsepower 3.5-liter V6 is available in both rear- and all-wheel-drive versions of the IS 350 F Sport.
The IS 500 F Sport Performance model is the flagship of the lineup. With a 472-horsepower V8 underneath the hood, it gives you track performance with superior driving dynamics in a driver-focused package.
To enhance the driving experience a drive mode selector knob can switch the IS 300 from Eco to Sport. IS 350 F Sport and IS 500 F Sport Performance models get the Sport S+ setting, where the engine, transmission, steering, and suspension dampening are dialed in for a canyon-carving driving experience.
Being Safe is a Lexus Priority
A Lexus is built to be safe, with active safety features designed to keep everyone in the vehicle secure. Features include a Pre-Collision System with Dynamic Radar Cruise Control, lane departure alert, a backup camera, Intuitive Parking Assist, blind spot monitor with Rear Cross-Traffic Alert, and Smart Stop Technology. To further enhance these technologies, Lexus Enform Safety Connect is available to connect with Lexus if an issue arises with the IS. Enform can also be monitored through its smartphone app.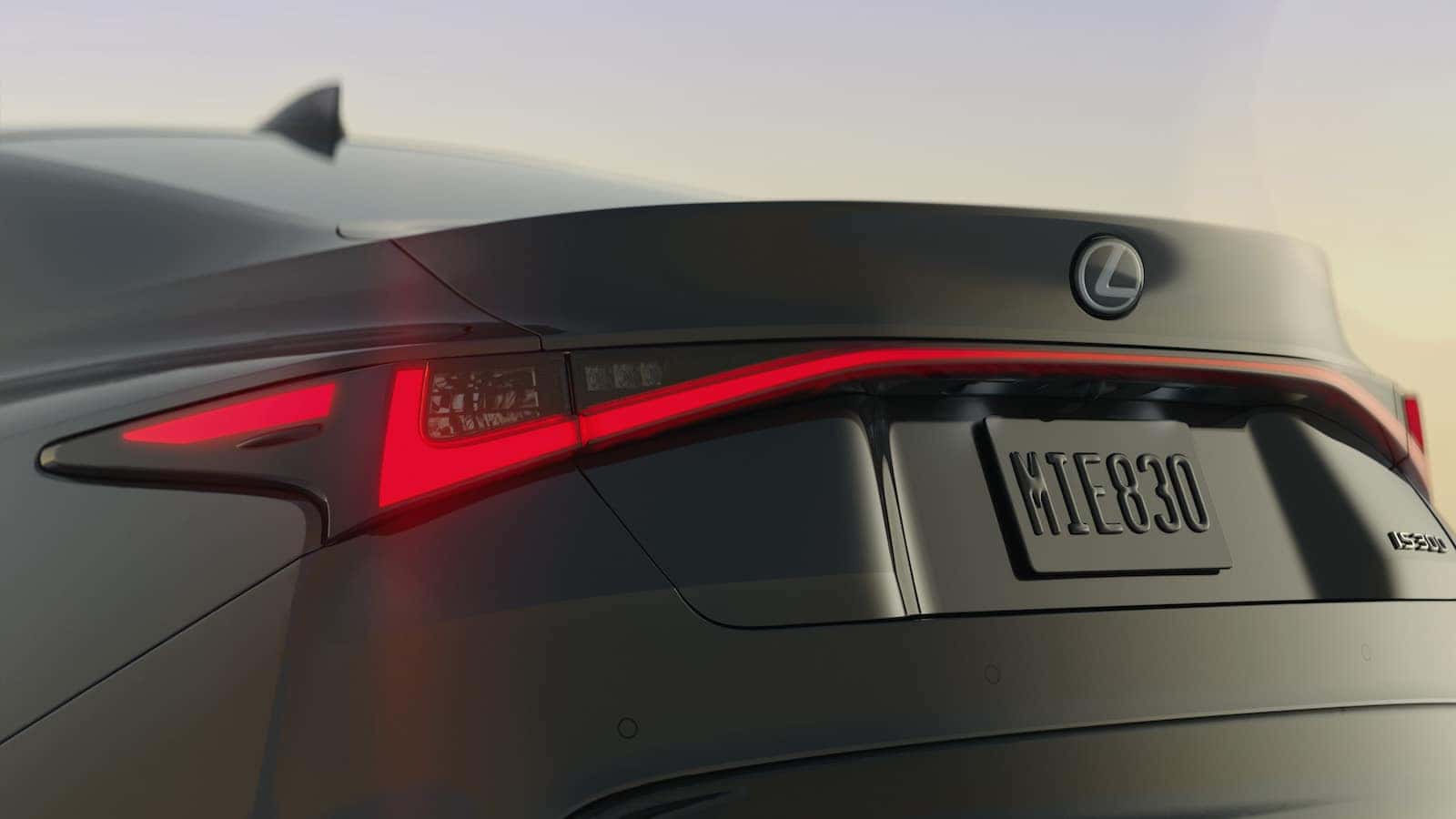 Pricing for the IS lineup starts at $38,625. Comprehensive packages are available with a level of equipment to turn an IS into an individual's delight.
In the premium sports sedan world, to be the best means staying on top of the game. To do so, performance and design, plus a pulse-quickening driving dynamic, are required to engage the driver through any situation – including those that drive through our vast deserts. At Lexus, the IS has the goods to be the best in its class. It is now time to drive one at Lexus of Las Vegas. Contact us today to have us pair you with the proper Lexus trim that suits your lifestyle.
The 2022 Lexus IS Lineup:
IS 300 RWD
MSRP from $38,625
IS 300 AWD
MSRP from $40,625
Devour the open road, even when roads seem less than unfastened. The all-wheel-drive system adapts to changing conditions with V6 power, and exhilarating performance is just the start.
IS 350 F Sport
MSRP from $43,050 for RWD (AWD from $45,050)
For performance engineering and dynamic styling, the IS 350 F SPORT offers an exclusive Adaptive Variable Suspension and a SPORT S+ driving mode, tuned for enhanced response.
IS 500 F Sport Performance
MSRP from $56,500 
The ultimate sports sedan with a 472 horsepower V8 engine on tap and track-bred driving dynamics. The legend has evolved into the most exciting IS model to date!
When you find the Lexus IS for you, our finance department can help you buy or lease the IS. You can also count on Lexus of Las Vegas to order parts, complete oil changes, tire rotations, change air filters, and more. Schedule a service appointment with us today!