Lexus Had Multiple Surprises For 100 Thieves Fans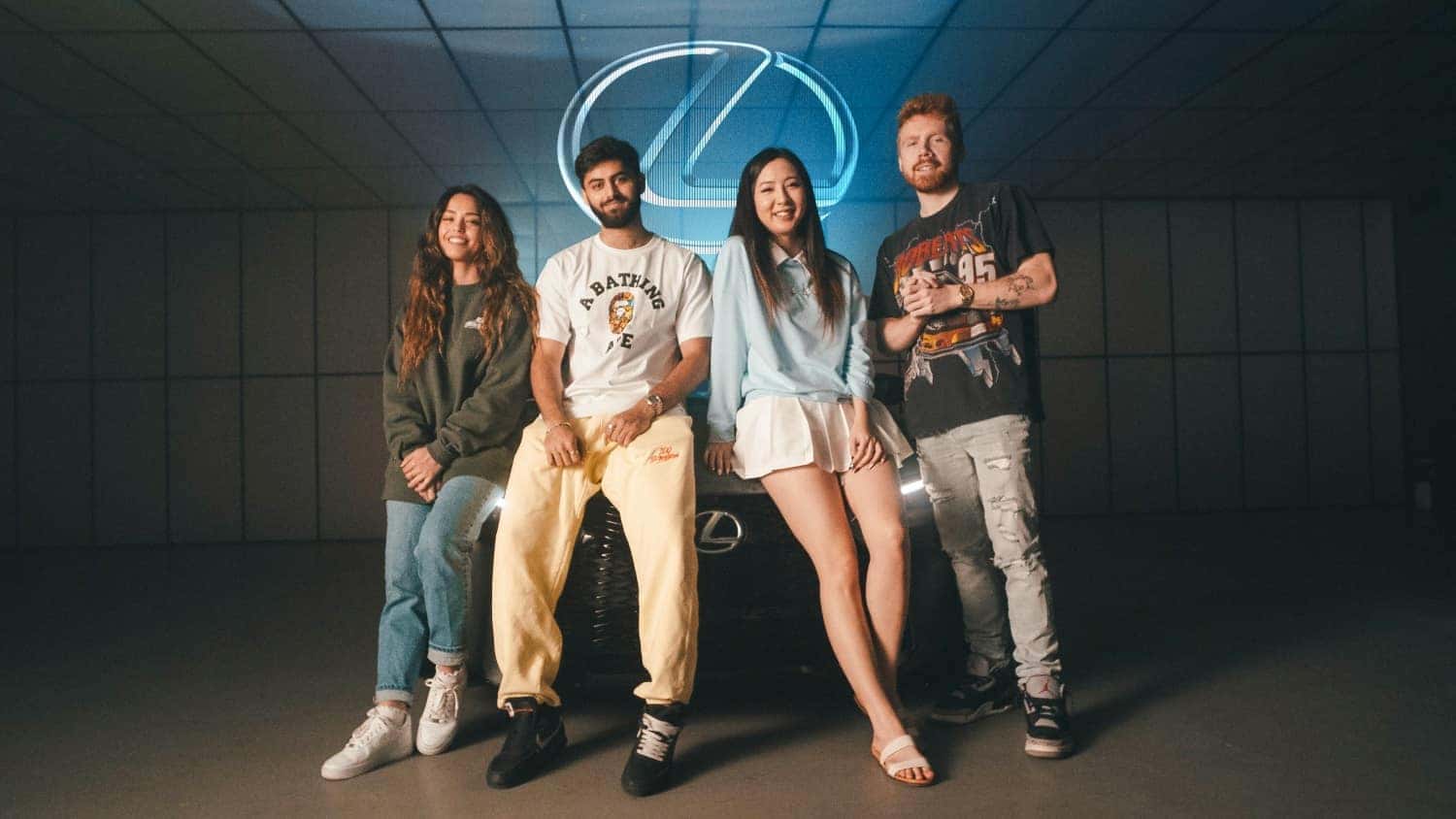 For many years esports has been one of the most competitive realms the world has seen. The fierce competition in esports is another reason why winning a championship is considered a great success for an esports team. In 2021, Lexus' proud partner, 100 Thieves, was awarded a championship title in the year's hottest season. And Lexus had a surprise for the fans.
A Great Surprise for a Great Organization
Lexus's proud partner, 100 Thieves, specializes as a premium lifestyle brand and supports esports teams. 100 Thieves announced the surprise on June 13, 2022, via Twitter. Fans were Understandably surprised and excited about the unveiling of Lexus THIEVES NX.
Rachell Hofstetter, also known as Valkyrie, one of the co-owners of 100 Thieves, later shared a tweet on June 15, 2022, showing fans her appreciation of Lexus's gift. One of the biggest names in streaming games today, on platforms such as Twitch and Youtube, her tweet shows how wonderful Lexus THIEVES NX really is.
What Lexus Had in Mind
Winning the title of 2021 North American League Championship Series champions in the playoffs was great for 100 Thieves, and Lexus wanted to celebrate this special occasion. The creative design and cutting-edge features Lexus had in mind for its NX were exhilarating, to say the least. 
A customized 2022 NX 350 F Sport Handling AWD, the Lexus THIEVES NX  includes features such as a 14-inch widescreen display, an automated parking assistant, and RGB lights inside the car.
The 2022 NX 350 F Sport Handling AWD includes custom-designed cargo area mats, puddle lamps, door sills, and ambient lighting, all in the style that fans have come to expect of 100 Thieves.
But wait. It gets a lot cooler than that. If you look at the image of the THIEVES NX, you can see a CHAMPIONSHIP PRINT. The CHAMPIONSHIP PRINT is meant to reflect the geo-print of 100 Thieves while incorporating Lexus' fun, clever twist.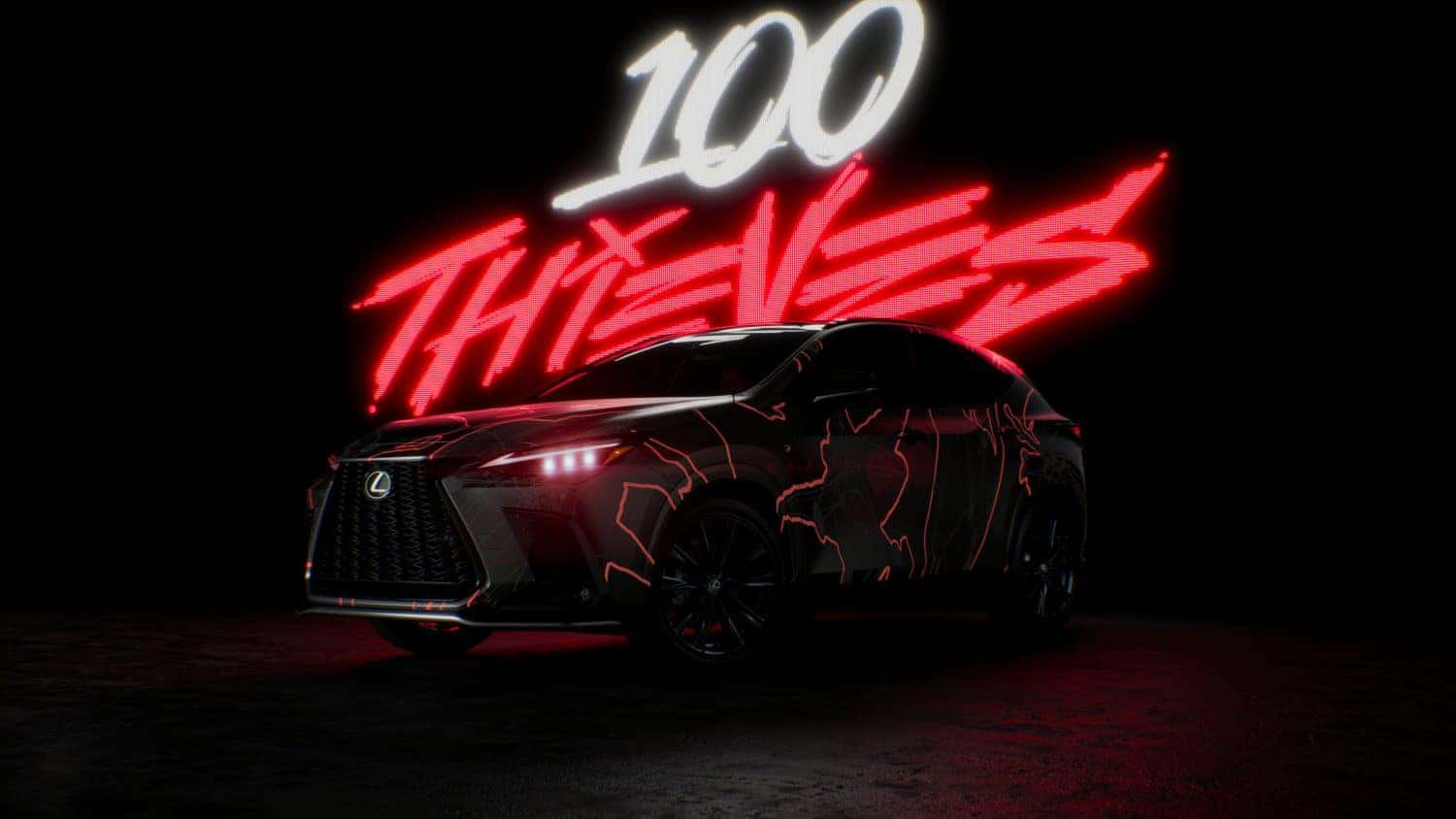 What About the Lines?
The lines on the Lexus THIEVES NX aren't random. Rather, they're the graphic representation of the 100 Thieves team championship win. The lines, including the curves and nodes, are meant to represent the team's 11 playoff games. The red outline with reflective ink signifies the team won, with the name of the best player also engraved.
To accomplish this feat, Lexus designers developed a special design tool specifically for this project. Then importing the raw data into their own design tool, creating a masterpiece for fans to admire.
Lexus of Las Vegas is your preferred Lexus NX dealer. We have the Lexus NX 250, Lexus NX 350 AWD, and the Lexus NX 350 F Sport Handling AWD ready for your next Lexus purchase or lease.  With a starting MSRP of $39,500, you too can feel the "thrill of the game".
Are you ready to modify your own new Lexus NX?  Reach out to any of our Lexus of Las Vegas experienced staff for your test drive and Contact us today!