Lexus Finishes The IMSA Season With A Championship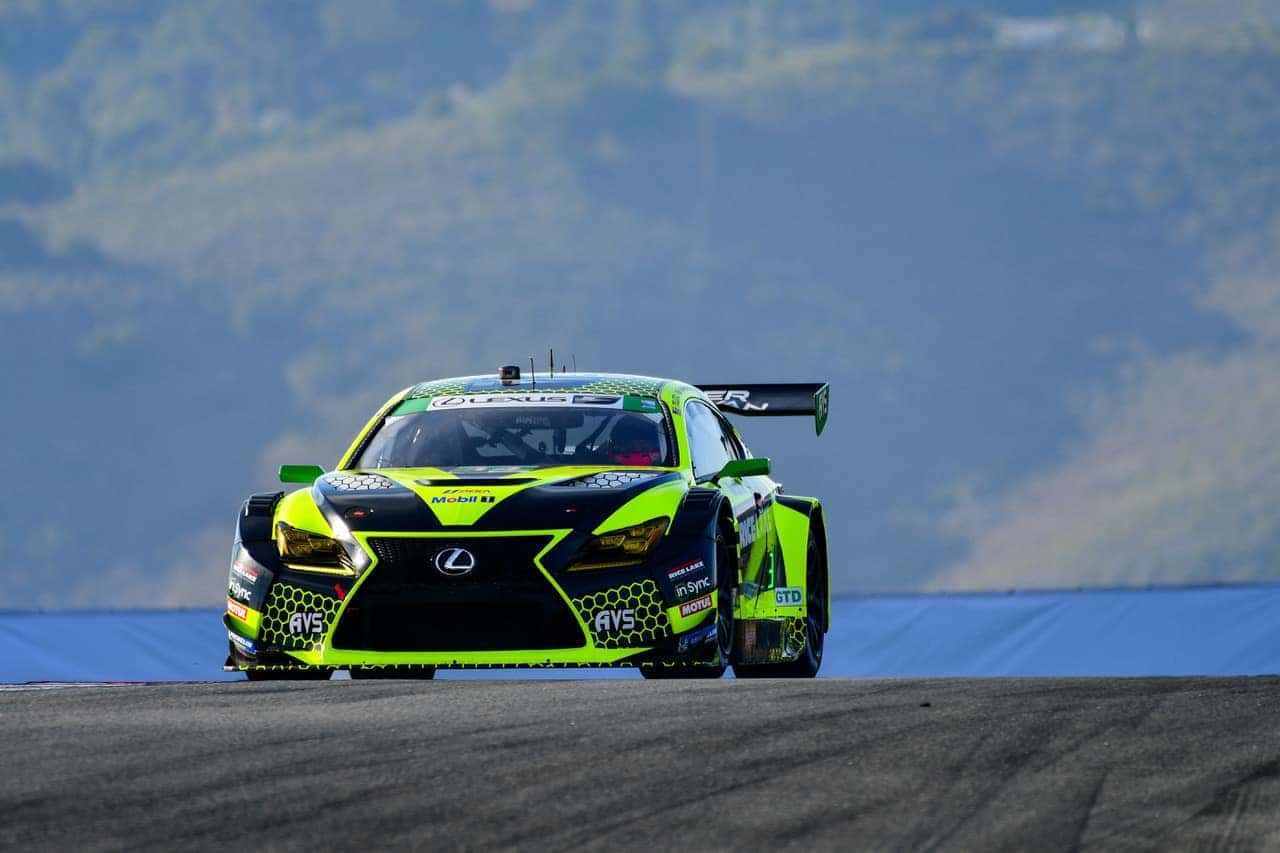 With two races left on the IMSA WeatherTech Sports Car Championship schedule, only one outcome mattered – victory.
The circuit headed west to Laguna Seca for a few turns down the Corkscrew. The number 14 Lexus RC F GT3 of Jack Hawksworth and Adam Telitz were on the brink of something special for the AIM Vasser Sullivan team. They were also in the running for a manufacturer's championship along with the number 12 car of Townsend Bell and Frankie Montecalvo.
After a few hours on this tough course, the number 14 car of Telitz and Hawksworth took home the GTD Sprint Cup Championship. Bell and Montecalvo finished third in the Cup championship.
Not to be confused with NASCAR, the Sprint Cup pertains to shorter races, known as sprints. With four wins in non-endurance races, the number 14 team had been a major threat when they needed to be. That began when the IMSA circuit returned to competition.
However, there was one race to complete – the 12 Hours of Sebring.
Moving the 68th edition of this iconic race from March to November could have been seen as an advantage for the RC F GT3. However, the grind of a twelve-hour race caught up with both cars. Both cars ended up behind the pit wall for various issues, including a crash due to fluid on the course. In the end, the number 12 car finished ninth in class, with the number 14 taking twelfth.
In the overall class standings for the IMSA WeatherTech Sportscar Championship, Lexus and the AIM Vasser Sullivan team did very well this season.
The season may be over. However, you can still follow the preparation for the 2021 season by connecting with Lexus Racing on Facebook, Instagram and Twitter and using #LexusRCF GT3, #LexusPerformance and #LexusRacing hashtags.
If you want to fulfill your racing fantasy in the off-season, check out our inventory of RC Fs at Lexus of Las Vegas. Contact us to see if you're ready to race – or cruise – in one.