Lexus ES Adds All-Wheel-Drive For 2021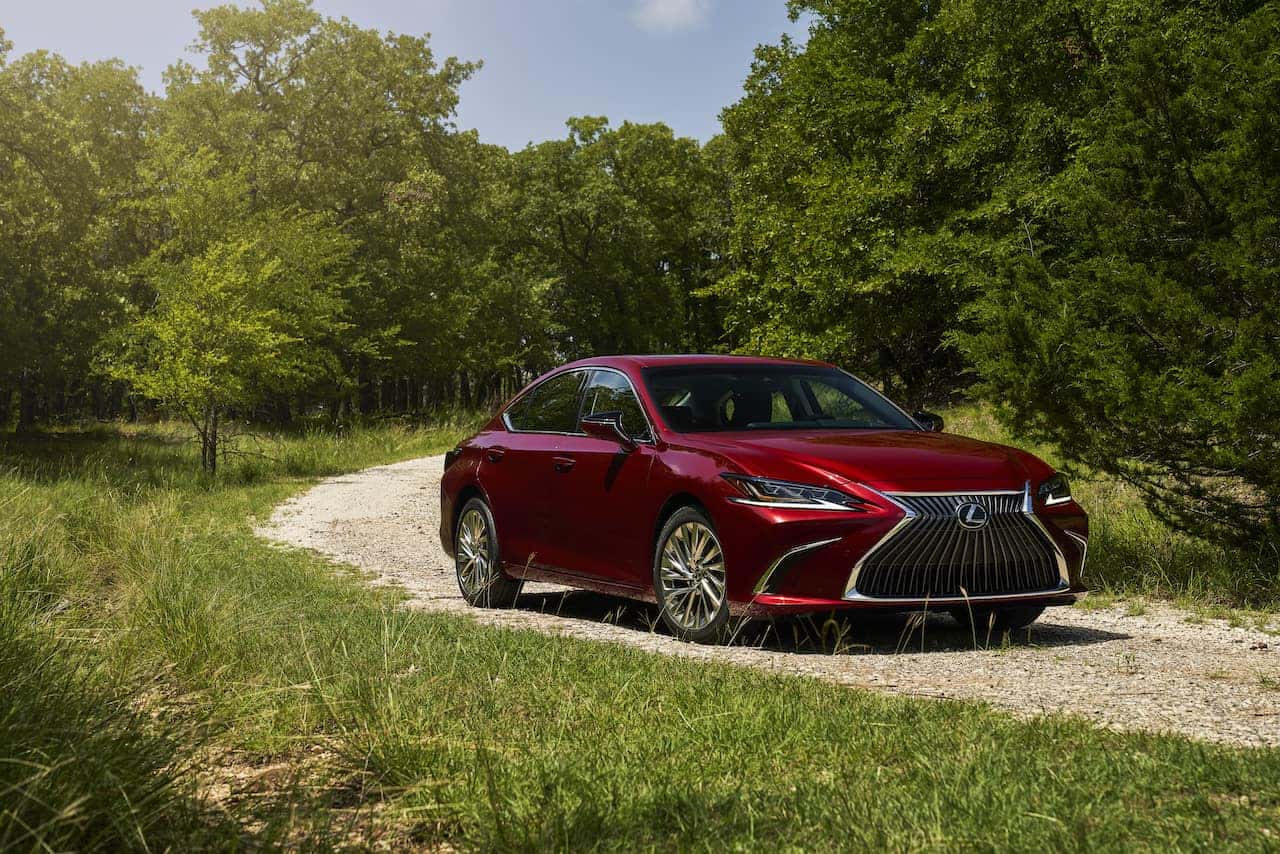 Traction is an important piece of a Lexus vehicle. It is the way that your vehicle can handle the weather in the Las Vegas area. Even the strangest snowfall and temperature drop can be mastered with a solid all-wheel-drive system.
For years, the Lexus ES went without having the option of all-wheel-drive. That will change with the new 2021 ES 250 AWD model.
The new all-wheel-drive model is also the first Lexus ES to feature a non-hybrid four-cylinder engine. The 203-horsepower 2.5-liter four-cylinder engine is designed to provide traction through the driveline to all four wheels through the Dynamic Torque Control system without penalty of performance. It is also an efficient engine, set to deliver an estimated combined fuel economy rating of 28 MPG.
Dynamic Torque Control AWD system can direct up to 50 percent of engine torque to the rear wheels, in response to acceleration from a start or slippage at the front wheels. If traction to all four wheels are not needed, the electromagnetic controlled coupling on the rear drive axle can disengage the propeller shaft to help prioritize fuel efficiency. The AWD is designed to re-engage in an instant, when needed, and its operation is transparent to the driver and passengers.
When a vehicle is equipped with all-wheel-drive, rear seat space could be compromised. Not on the ES 250 AWD. Rear hip room is the same as it is in the ES 350 and ES 300h.
All-wheel-drive is not the only thing new to the 2021 ES lineup. Blind Spot Monitor (BSM) with Rear Cross Traffic Alert is now standard on most ES models. Available on all ES models for 2021 is Lexus Enform Safety Connect (10-year trial included), Enform Remote (3-year trial), Lexus Enform Wi-Fi (4GB/3-month trial), Lexus Enform Service Connect (10-year trial).
Are you ready for 2021? Lexus of Las Vegas is. Contact us to become one of the first owners in Las Vegas of the ES 250 AWD. Don't forget, we also have a great selection of remaining 2020 ES models available for you to take home today!