Going Off-Road in the Lexus GX 460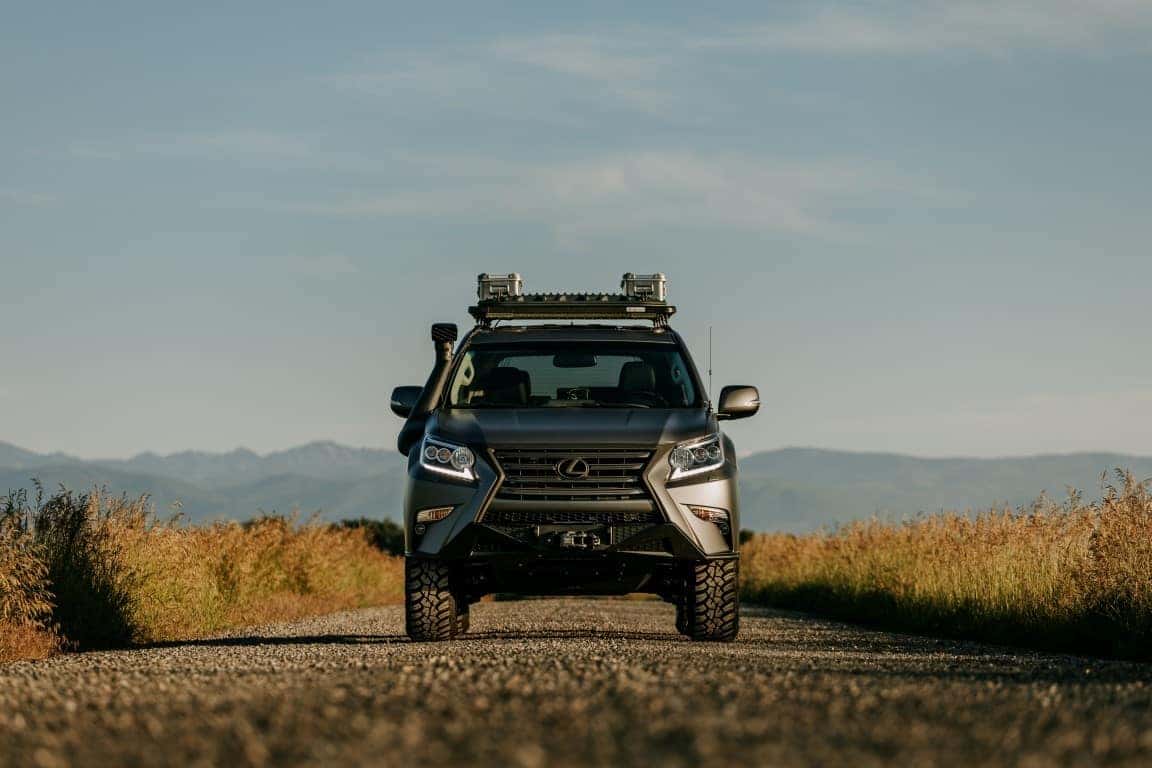 The Lexus GX 460 is an off-road legend.
Known the world over, the GX has been seen forging rivers, crossing deserts, and tackling rough rocky terrain. In fact, there is a group of enthusiasts in this country that use their GX 460s to go overlanding.
To show that it can do more than look good on the road, Lexus came up with a concept that demonstrates what the GX is capable of – and more. The GXOR – GX Off-Road – is a dream that fulfills the GX enthusiast's passion for our most capable SUV.
What differentiates a GXOR over a GX 460? This concept includes the following enhancements made for adventure: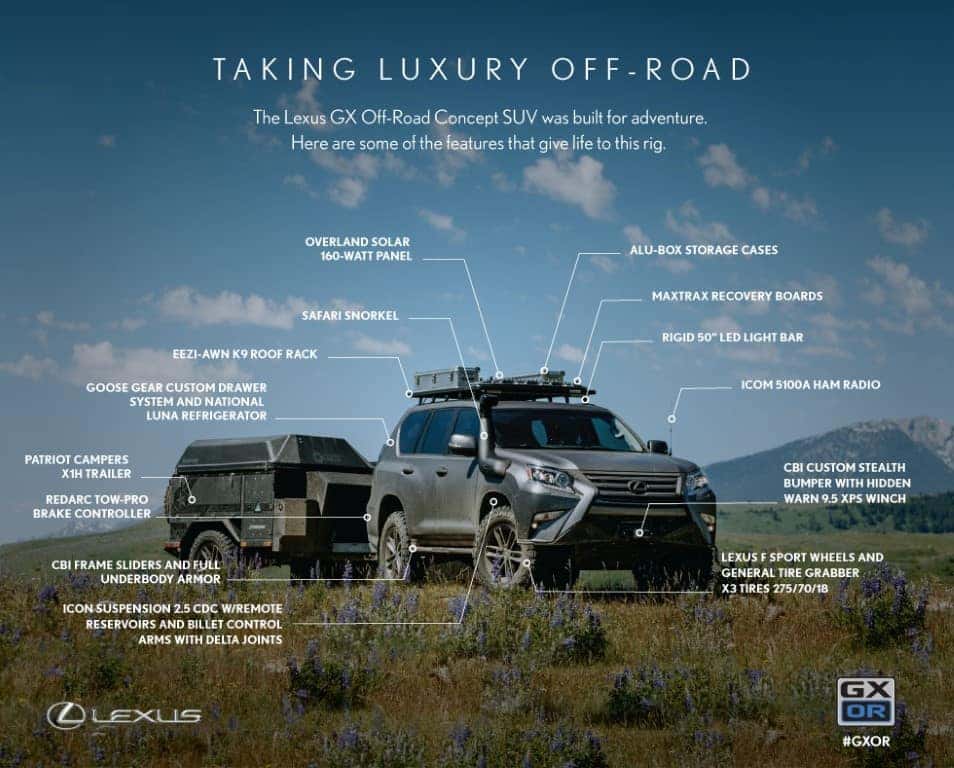 This is not just for desert running or mountain expedition. The balance of luxury and proven capability in the GX 460 enables Lexus to add these essential items to ensure the best overlanding experience for adventurers.
And, don't confuse any of this on the GXOR for "glamping." We found that GX 460 enthusiasts never "glamp." They take what they need and go wherever there are no roads or civilization. Once you get to the Four Corners, you can point your GXOR anywhere for the ultimate luxury SUV experience.
The bottom line for the GXOR concept is simple: It allows Lexus SUV owners to "Experience Amazing" without any limits.
You can enhance your GX 460 by connecting with a number of outfitters and off-road parts suppliers who can assist in creating your own GXOR. But, you have to start somewhere. Lexus of Las Vegas is a great place to start with our selection of new and pre-owned GX 460s.