Buy Your New Vehicle From the Comfort of Your Home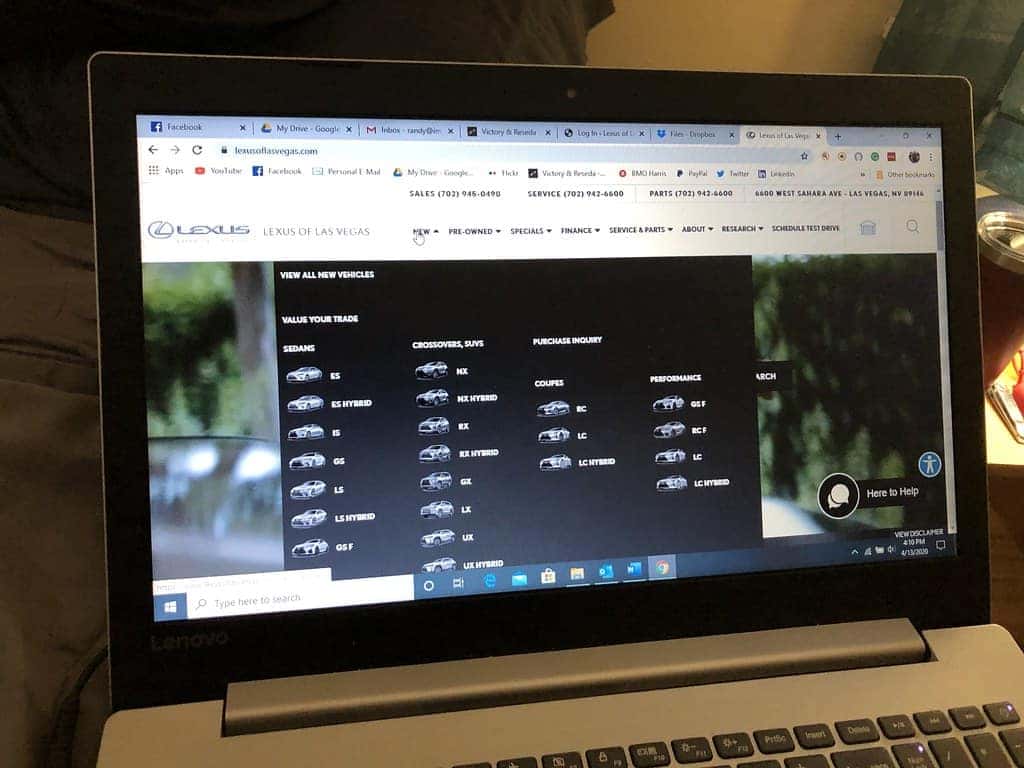 You are working from home because of the current Stay At Home orders. You are self-quarantined and social distancing from your co-workers, while having your family at home. But, you need a new vehicle.  Perhaps your lease terms are up, or you just need a new vehicle.
No problem!
Lexus of Las Vegas is available to handle the sale of your next vehicle. Our showroom may not be open, but you can still shop for your next vehicle online from the convenience of your home.
On our website, you can view our inventory and filter your search for the vehicle you want. You can see what colors we have available in stock, as well as certain options you might want. This is not just for new vehicles; you can also search through our pre-owned vehicles – including L/Certified models – as well.
Once you find that vehicle, you can click on Show Payment Options to see if your selected vehicle fits your budget. Or, you can click on Get E-Price for the best deal from us. You also have buttons to schedule a test drive at your home and to get our Upfront Pricing.
Once you click the buttons, our sales staff will contact you to discuss the vehicle further, your trade-in, if applicable, and to schedule that test drive to see if it is the right vehicle for you. We will even finish up the deal right in your driveway.
If you are an essential worker – such as in healthcare or in public safety – our mobile site is great for shopping for your new vehicle. We can even deliver that vehicle to your workplace and finish up the paperwork if need be.
Lexus of Las Vegas wants to make things easier for you as we are dealing with this pandemic in our doorstep. Contact us or view our inventory today!