Back On Top! Lexus Takes Class Win at Mid-Ohio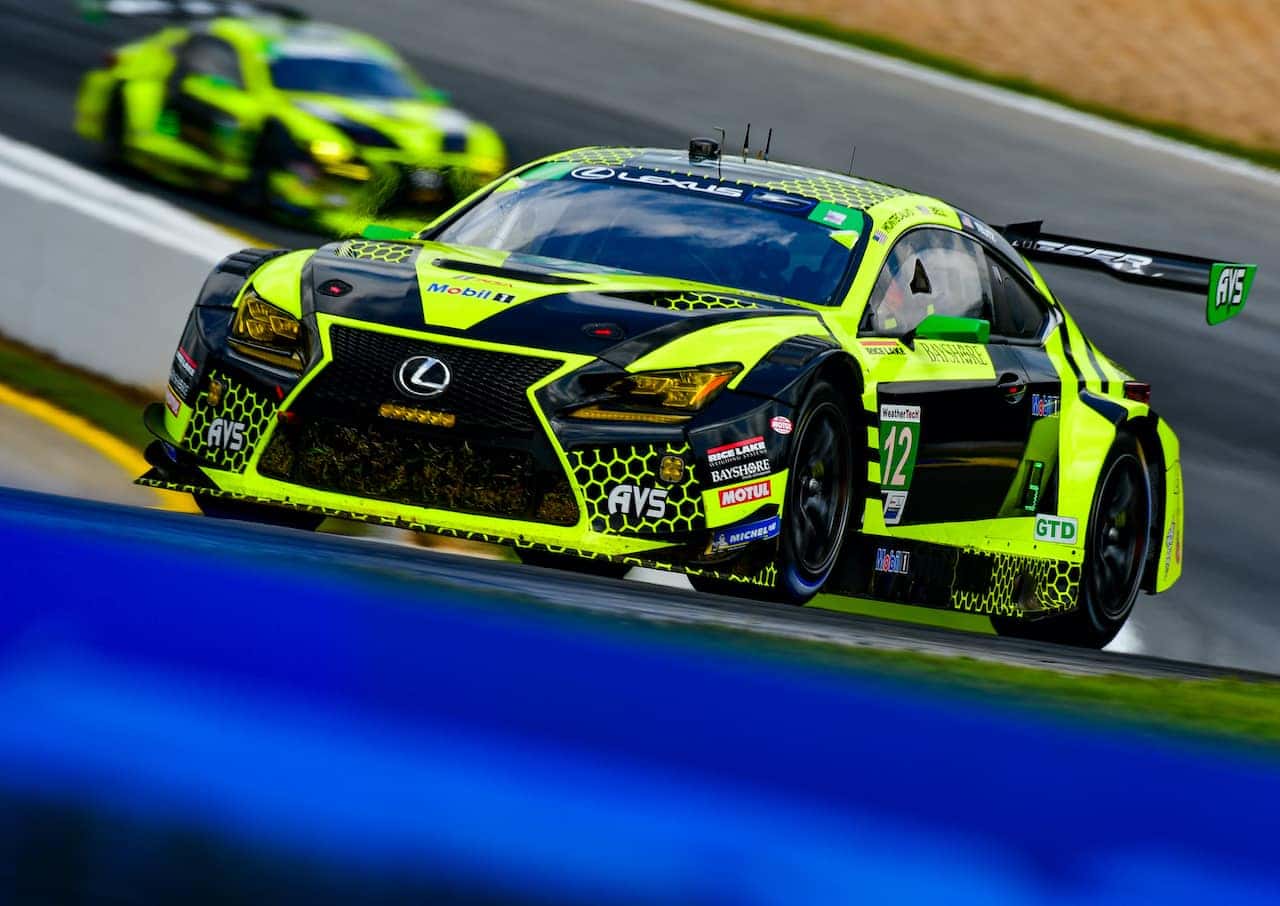 Redemption.
This entire season in the IMSA WeatherTech Sports Car Championship was full of stories of redemption. Yet, no other team had to redeem themselves twice.
That is the story of the number 14 Lexus RC F GT3 of Aaron Telitz and Jack Hawksworth at Mid-Ohio.
After a couple Top-five class finishes, the number 14 RC F GT3 roared back at its favorite track. Telitz and Hawksworth repeated last year's triumph with a class win at Mid-Ohio. They finished the race in 108 laps with an average speed of 96.716 MPH. Their fastest lap was recorded at 1:22.992. In all, the number 14 car racked up 267 miles at the top of the class.
Frank Montecalvo and Townsend Bell finished tenth in the GTD class in the number 12 RCF GT3.
With four races to go in 2020, the AIM Vasser Sullivan team are in good shape in the class standings. Both Tellitz and Hawksworth are second and third among drivers in the class, with the team holding in second place in GTD, down by just five points from the leading team. However, Lexus is the top manufacturer in the GTD class by a single point.
Next stop for the AIM Vasser Sullivan Lexus Motorsports team will be at Charlotte Motor Speedway's Roval for 100 minutes of the Motul 100% Synthetic Grand Prix. You can catch the race on NBC Sports Network, Saturday October 10 at 5:00 PM PT.
You can follow all of the racing action by connecting with Lexus Racing on Facebook, Instagram and Twitter and using #LexusRCF GT3, #LexusPerformance and #LexusRacing hashtags.
If you want to fulfill your racing fantasy, check out our inventory of RC Fs at Lexus of Las Vegas. Contact us to see if you're ready to race – or cruise – in one.