At Home Service Pick Up and Delivery – The Lexus Way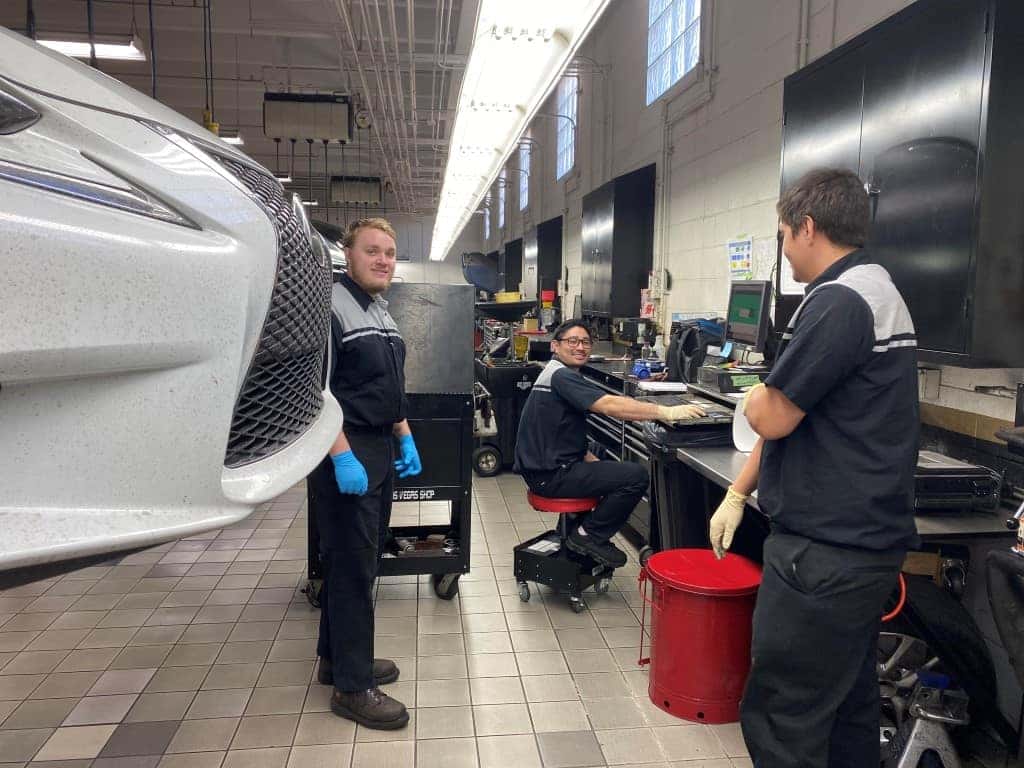 Lexus of Las Vegas is adapting the way we do business during the COVID-19 situation. We are taking great steps to keep our employees and customers safe from the spread of this virus.
However, you are the most important part for us – Lexus owners. That is why we will go above and beyond what is necessary to assist our customers during these days. That is what we do at Lexus of Las Vegas.
When you need service from us, use the online scheduling tool and let us know to come to pick up the vehicle from you and to deliver it back. If you need a loaner during this time, let us know.
When we come to your home, office, or other location, we make sure that we follow social distancing and protective guidelines to ensure a safe transfer of vehicles, including our loaner vehicles. They will also be thoroughly cleaned and sanitized before we hand you the keys.
At our dealership, we are following all of the guidelines set by the Centers for Disease Control to make sure we work in a safe and protective environment. Our employees will be wearing gloves and masks to protect us, you, and your vehicles. When we clean and detail all vehicles – ours for sale and yours in service – we make sure to sanitize everything, including the areas you use the most.
It is the little things you demand from us, as Lexus owners. In these days of social distancing and self quarantine, you deserve the best towards "Experiencing Amazing" every day.
When your vehicle needs service, make an appointment with the service department at Lexus of Las Vegas. Let us go above and beyond your expectations – even through these tough times.