No Haggle Pricing on Lexus of Las Vegas Pre-owned Vehicles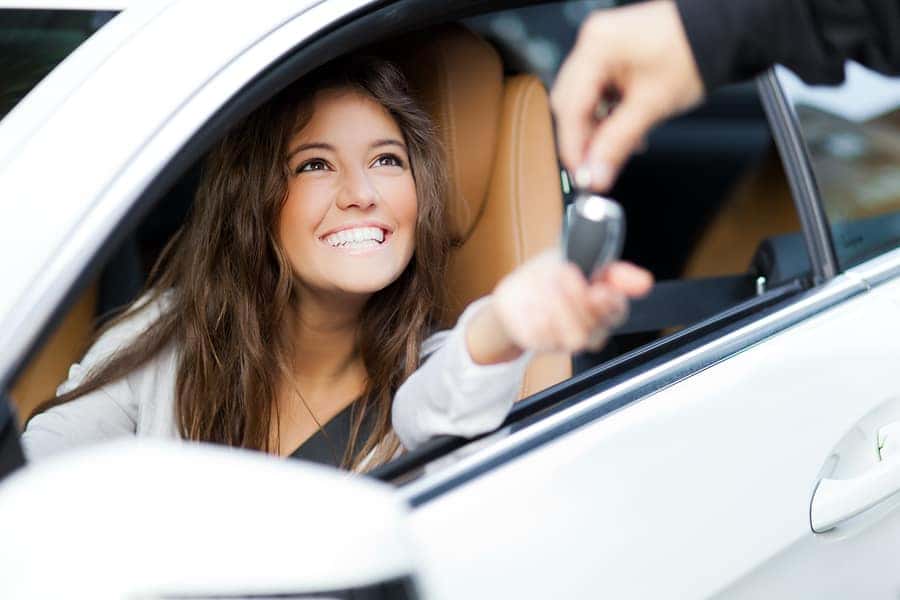 Many car buyers have experienced the stress, frustration and doubt that happens after having to bargain with a car dealer, sometimes for hours, over the price of a new car. It's an experience that can take all the fun out of buying a new car. Sometimes it leaves a buyer wondering for a long time whether they got the best price they could. Many unhappy buyers never go back to that dealership  That's a lose-lose. We think there's another way. It's called No Haggle Pricing and we're offering it on all our pre-owned vehicles for sale.
Clear and Transparent No Haggle Vehicle Pricing
At Lexus of Las Vegas we believe there is no reason car buying should be a stressful process. Taking home the car of your dreams should not depend on having to negotiate the best price for yourself. Shopping for a new car should be a chance to find a great vehicle in your price range that best suits your needs and, of course, makes you happy every time you get behind the wheel.
So, to give our valued customers a better buying experience and peace of mind, we have adopted No Haggle Pricing, a clear, transparent and fair one-stop price on all pre-owned vehicles we sell at our dealership.
No Haggle Pricing means you'll know the price you pay right up front. It's available online and on the vehicle. How do we know it's a fair price? We carefully compile information on the market prices of our vehicles, add in other factors like local market fluctuations, and arrive at a price that we think reflects the car's real value.To assure the right price on every vehicle, our information is always kept up to date for the most recent market changes.  No mystery, no secret discussions behind the manager's door, no hassle. 
Our prices are fair, transparent and straightforward. And best of all, no haggle pricing is stress and hassle-free. Our customers are savvy, and they know that car pricing does not need to be a secret. By doing the work, we know we're giving our valued customers a simple, fair price. There's no pressure on the customer when it comes time to close the deal. Just sign and drive away in your new car.
Fair Pricing you Can Trust Part of Lexus Pursuit of Excellence 
As a Lexus dealership, we pride ourselves on our long and trusted relationships with our customers, the Lexus Pursuit of Excellence standard we practice in everything we do. Customer care is our number one priority. No Haggle Pricing is our way of letting our valued clients know they can relax and fully enjoy the car buying experience.
You want to find a quality pre-owned vehicle at a fair price so you don't have to worry whether you're getting good value and a great car. At Lexus of Las Vegas, you'll get both. We do our homework, we know you do yours, so let's take the mystery out of pre-owned vehicle pricing and let you focus on getting the perfect luxury pre-owned vehicle for your needs. 
Take a look at Lexus of Las Vegas' top quality pre-owned vehicle selection and select your next favorite car to drive home at a price you can count on.